Nine more COVID cases, 26 additional recoveries
Published:

Wednesday | May 20, 2020 | 12:00 AM
Health Minister Dr Christopher Tufton has reported nine more COVID cases in Jamaica pushing the tally to 529.
Six of the new cases are workers of the Marella Discovery 2, one is an Alorica call centre worker, one is a contact of a confirmed Alorica worker and the other is a contact of a case under investigation.
This makes 12, the number of Marella ship workers tested positive for the virus.
They arrived from London via a charter flight two Wednesdays ago.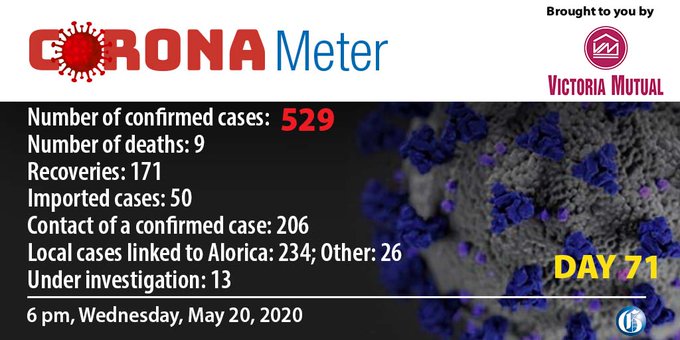 Meanwhile, over the past 24 hours, there were 26 more recoveries increasing the tally to 171.
Speaking at a press conference on Wednesday, Chief Medical Officer Dr Jacquiline Bisasor McKenzie said many Alorica call centre workers who had initial negative results are being retested.
She said focus is being placed on persons who would have been at a high risk having been in contact with the positive patients.
"While it is that we have closed off on the initial tests that were done and have reported a number of persons that would have been positive, we are now in the retesting phase, and so you may find that we will be coming up with more positives coming up out of the Alorica situation," she said.
Follow The Gleaner on Twitter and Instagram @JamaicaGleaner and on Facebook @GleanerJamaica. Send us a message on WhatsApp at 1-876-499-0169 or email us at onlinefeedback@gleanerjm.com or editors@gleanerjm.com.