I'm ready - Usain Bolt dismisses 200m doubts
Published:

Thursday | August 20, 2015 | 12:00 AM
Andre Lowe
,
Special Projects Editor - Sports
BEIJING, China:
Defending double sprint world champion Usain Bolt has rubbished suggestions he may not compete in the 200 m at the 2015 IAAF World Championships here, saying he is now at his best after a shaky start to his season.
Speaking to reporters at the NUO Hotel in Beijing to ahead of tomorrow's start of competition at the Bird's Nest, Bolt underlined his readiness to compete noting his confidence in defending the two titles he won at the 2013 World Championships in Moscow.
"I don't know why people would think that (not doing 200 m). I wouldn't't come (to Beijing); if I didn't plan that would have been announced and someone would have replaced me," Bolt said.
"I'm not one of those people who come to a championships and then not show up and the 200 m is my favourite event so if I was going to skip any event it would be the 100 m," added Bolt.
The 100 m and 200 m world record holder has not had the best of build-ups to the World Championships, having yet to run below 20 seconds in the 200 m and posting a best of 9.87 at his last outing in London a few weeks ago.
Bolt admitted that he would have preferred to have run more races ahead of his title defence in China but noted that there are no lingering effects of the pelvic issue that was hampering his progress earlier this season.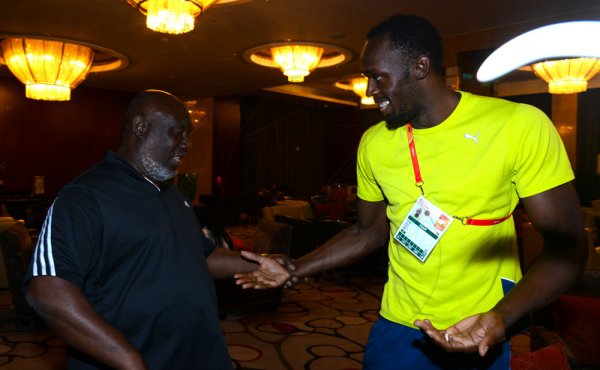 Bolt said he and his coach Glen Mills were happy with the progress he has made in the weeks leading up to the World Championships.
"I'm definitely feeling good, I always wish I could have gotten more races before the championships but I'm training good everything's coming together, my coach is happy and that's always key because when he is happy I know I am in good nick, so I'm ready to go and I'm looking forward to it," said Bolt.