JAAA official rejects Stephen Francis' claim World Champs camp was disastrous
Published:

Thursday | August 20, 2015 | 12:00 AM
BEIJING, China:
Ludlow Watts, the manager of Jamaica's team to the IAAF World Championships has rejected claims by MVP Track coach Stephen Francis that the pre-championships camp in Tottori, Japan was a disaster.
Francis yesterday blasted the JAAA initiative calling it an "atrocity".
MVP Coach Stephen Francis speaking with The Gleaner's Andre Lowe
READ: Stephen Francis hits out against JAAA pre-World Champs plans
But Watts insists that the camp was a success and backed his management of the team's transportation and accommodation logistics.
"This is the best camp we have had in history and we have had several," he said.
"The feedback that we have had from the athletes, coaches and management staff is that we have had a fantastic camp."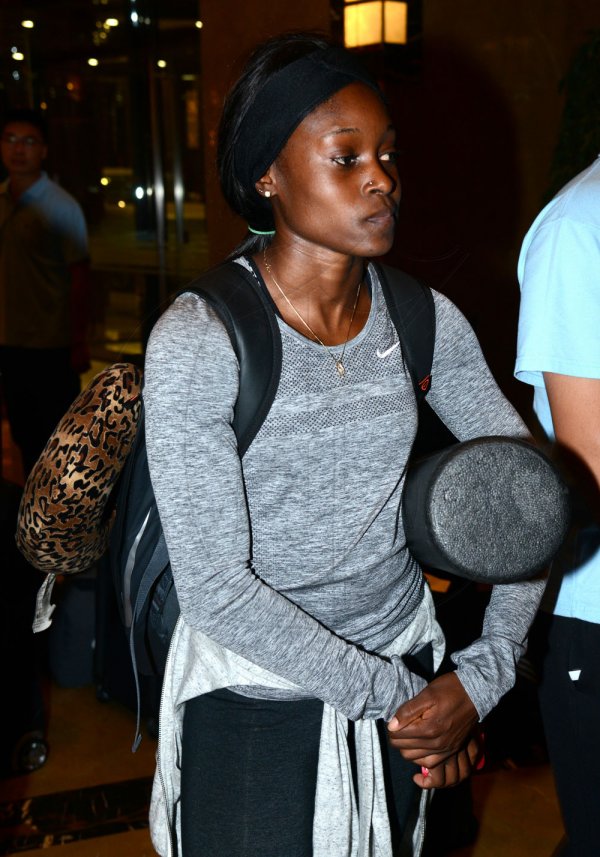 Yesterday, Francis said the arrangements made by the management team had a negative impact on his athletes and again questioned its relevance.
"If there is a criticism ... it would not be based on good judgement," Watts responded.