IAAF rejects submission for Nesta Carter to replace injured Bailey-Cole
Published:

Friday | August 21, 2015 | 12:00 AM
Andre Lowe
,
Special Projects Editor - Sports
BEIJING, China:
The IAAF has rejected Jamaica's application for Nesta Carter to replace the injured Kemar Bailey-Cole in  the men's 100m event at the 15th World Championships which gets underway this evening Jamaica time.
Jamaican had hoped that Carter, who finished fourth at the Jamaica Athletics Administrative Association (JAAA/Supreme Ventures Limited National Senior Championships would be allowed to join wild card entrant Usain Bolt, Asafa Powell and Nickel Ashmeade in the men's 100m after Bailey-Cole suffered a hamstring injury during a pre-championships camp in Tottori, Japan.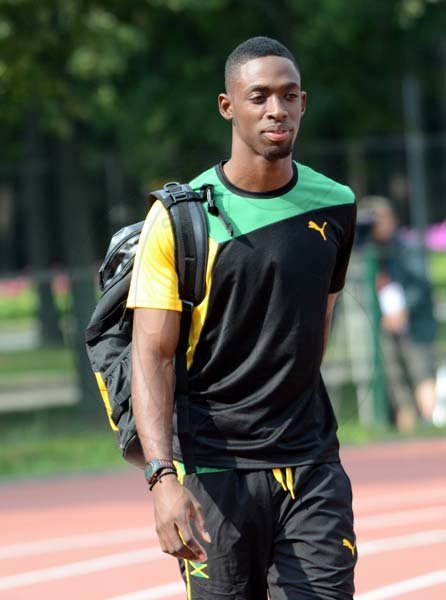 However, JAAA general secretary and newly elected member of the IAAF's Technical Committee, Garth Gayle, says the IAAF would not allow Carter to be a substitute in the field.
He said no clear reasons were given.
Jamaica was allowed four entrants including Usain Bolt's wild card entry as defending world champion.
"We were seeking to make a substitution, not an addition from our roster for an injured athlete and this is done within the guidelines of the competition," Gayle said.
"The IAAF has denied Jamaica its right for a substitution according to the IAAF rules and I find that difficult to accept and I have been vigorously seeking an answer."
"The response has not been pleasing and is not within the spirit of the competition, where a country is now being denied one of their legitimate entries, when we are seeking simply a substitution," said Gayle.
Asked later for an update on the situation, Gayle would only state: "The news isn't positive."  
The Gleaner has not been able to confirm whether Carter's entry was submitted within the specified time frame or if there were any other issues with his entry.
At the 2011 World Championships in Daegu, South Korea, Carter was allowed to be added to the team after Asafa Powell was forced to withdraw due to injury.