Usain Bolt eases into 200m semis to lead Jamaica's four qualifiers
Published:

Tuesday | August 25, 2015 | 12:00 AM
Usain Bolt began his 200m World Championships title defence in smooth fashion, easing to the finish line in 20.28 seconds.
Bolt, who is aiming to win a fourth consecutive World Championship 200m title, will next be on track on Wednesday at 7:30 a.m. when the semi-finals for the half lap event takes place.
The most decorated male athlete in World Championships history retained his 100m title on the second day of competition in 9.79 seconds ahead of arch-rival Justin Gatlin, 9.80.
"I just wanted to qualify with as little effort as possible so I'm happy with that," Bolt said.
"I'm a little tired because it's been an up and down season. Everybody knows this will mean everything to me, winning the 200m."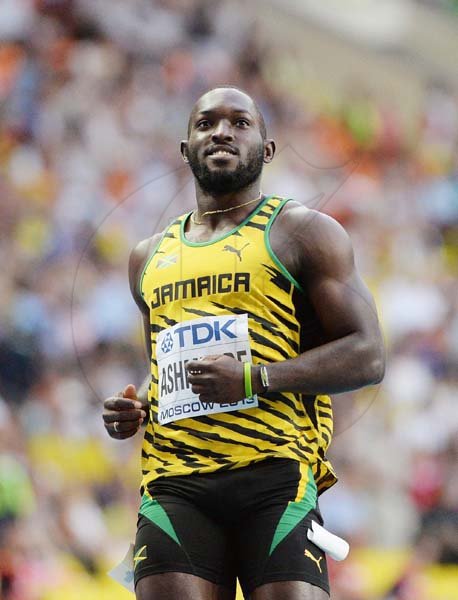 National champion Nickel Ashmeade also progressed to the semi-final after taking third in his heat in a time of 20.40.
The race was won by Gatlin in 20.19 with Japan's Abdul Hakim Sani Brown taking second in 20.35.
Julian Forte slowed down to a trot to be nipped on the line into second by Jamaica-based British athlete Zharnel Hughes with both progressing to the semi-final.
Huhges won in 20.13 with Forte crossing the line in 20.15.
The fourth Jamaican to book his place in the semi-finals was Warren Weir, who placed second in his heat with a season best of 20.24.
The race was won by Likourgos-Stefanos Tsakonas of Greece in 20.14.
The American Wallace Spearmon did not face the starters.
The fastest qualifier for the semi-finals, however, was Turkey's Ramil Guliyev, who won his heat in a new national record, 20.01.