Steam, stamina and four more medals ... Jamaicans burn the Beijing tracks on day seven
Published:

Friday | August 28, 2015 | 12:00 AM
Rosheika Grant
,
Staff Reporter
Four medals including one gold were added to the Jamaica's chest at the end of day seven of the IAAF World Championship in Beijing, China.
Danielle Williams topped the morning with a surprise gold in the 100m hurdles.
With a personal best of 12.57, Williams beat a fast field to finish a few seconds shy of the national record 12.55.
"I won, I won... I can't believe I'm the world champion! I certainly didn't see this coming. I felt really good after the semi-finals but this is still pretty shocking," Williams told The Gleaner's Andre Lowe in Beijing.
William's only disappointment in the race was that her sibling, Shermaine, who finished seventh was not among the medals.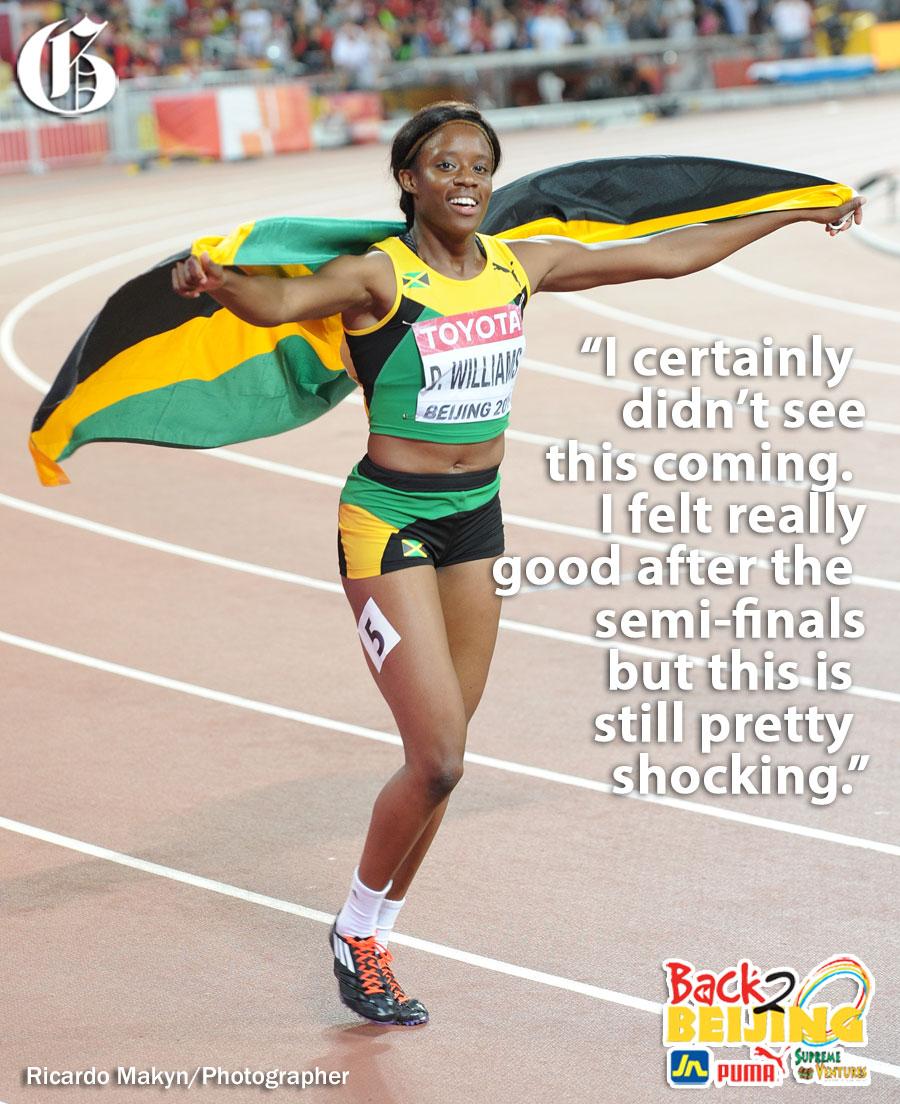 This is Jamaica's second gold medal in the 100m hurdles.
Brigitte Foster-Hylton first won the event at the Berlin World Championships in 2009.
In the male 100m hurdles, Hansle Parchment, produced a strong finish after his usual sluggish start to win silver in the event behind Russian, Sergey Shubenkov.
Parchment's silver medal is Jamaica's best performance in the history of the World Championships.
Although the Olympic bronze medallist was happy for his medal, he was critical of his race when he spoke with The Gleaner's Andre Lowe.
"I'm happy for this medal but not so much about the performance, I still think I can do a lot but this gives me something to work on heading into the Olympics," said Parchment.
The Silver medallist compatriot Omar McLeod, finished sixth in the event.
Elaine Thompson added a silver and Veronica Campbell Brown a bronze after finishing second and third in the 200m final.
Thompson ran a personal best 21.66 to finish behind The Netherland's Daphne Schippers.
The MVP Track Club was elated with her silver medal performance.
"It's an amazing feeling to come to my first World Championships and to leave with such a big PB (personal best) and medal," she said.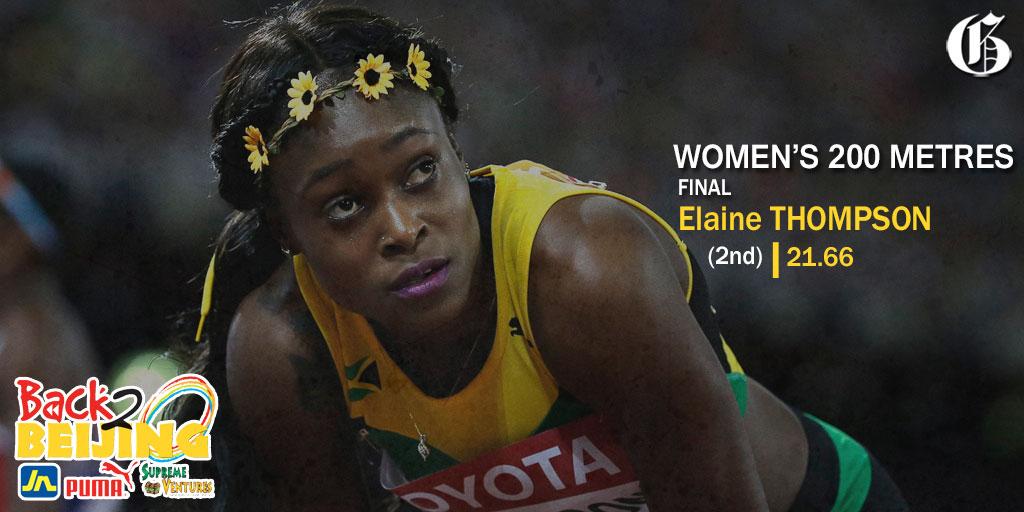 Veteran sprinter, Campbell-Brown proved her championship mettle with her run of 21.97 to finish on the podium with Thompson.
Campbell-Brown was happy with the medal in what has been a tough season for her.
"It has been a tough year but I'm happy for this blessing. Criticism motivates me so much when they say I should retire that pushes me to do even better," added a resilient Campbell-Brown.
Jamaica's is now third in the medal table with nine medals - four gold, two silver and three bronze.