Powell disappointed after missing sub-10 clocking in Doha ... National record for Praught
Published:

Friday | May 5, 2017 | 12:00 AM
Asafa Powell missed out on a 98th sub-10 seconds clocking in the 100m after finishing second to South African Akani Simbine at the Doha Diamond League in Qatar.
Powell clocked 10.08 as Simbine took a famous victory in a time of 9.99 seconds to continue his impressive start to the season.
#DohaDL Men's 100m: 1st SIMBINE /S Africa, 9.99; 2nd @officialasafa 10.08; 3rd OGUNODE /Qatar; 10.13. GATLIN 4th, 10.14. #glnrDiamondLeague pic.twitter.com/RwOJzh01uA

— Jamaica Gleaner (@JamaicaGleaner) May 5, 2017
It was a good win for the South African who took advantage of the fact that he has ran much more than the others given that the South African season is well advanced at this stage.
"First (real) race of the season, and looking forward to the World Champs. I'm happy with my shape now, just to come up here and set a motivation for the rest of the season is what I was hoping for," said Simbine.
Powell said he was disappointed to have not gone below 10 seconds but is not surprised by the loss to Simbine as his season is just getting started.
"I'm not surprised coming in second, we're only just beginning our season. I wanted to go sub-10, but couldn't because of the wind," said Powell.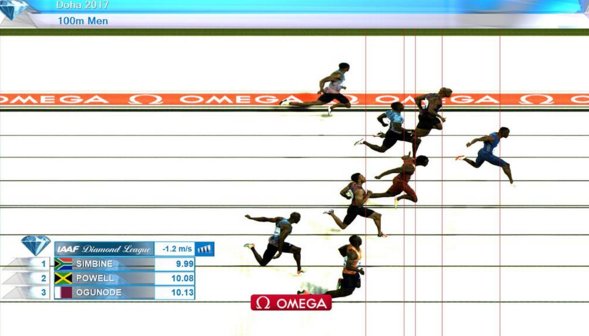 Qatar's Femi Ogunode was third in 10.13 with Justin Gatlin finishing fourth in 10.14 ahead of Canada's Andre De Grasse, 10.21.
Aisha Praught Leer ran a national record of 9:19.29 in the 3000m Steeplechase finishing eight behind winner Hyvin Kiyeng, 9:00.12 with second place going Beatrice Chepkoech, 9:01.57 and Ruth Jebet, 9:01.99.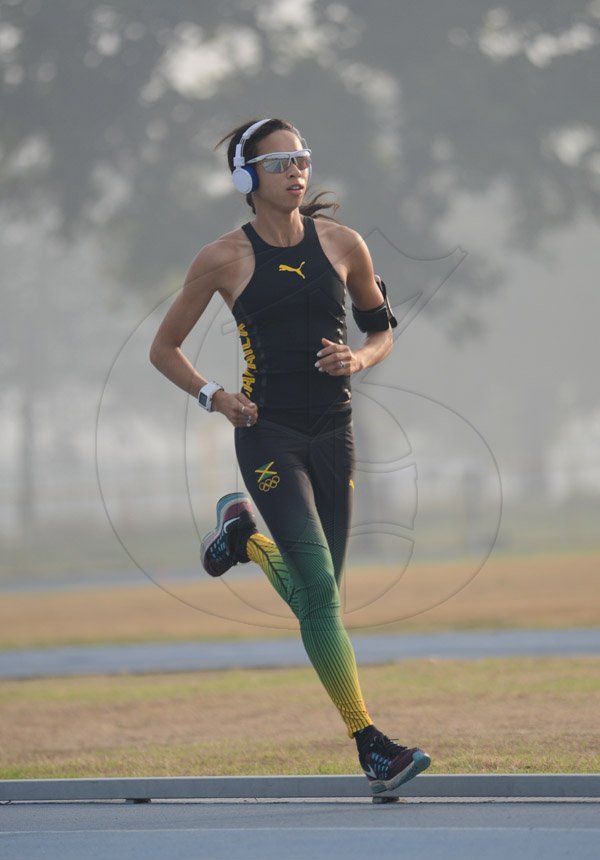 Annsert White finished eight in 50.80 in the 400m hurdles event which was won by Abderrahaman Samba, 48.44.