#ReturnToLondon: Eighteen Jamaicans in action this afternoon
Published:

Monday | August 7, 2017 | 12:00 AM
Eighteen Jamaicans will be action today on day four of the IAAF World Championships in London.
Sprint hurdler Omar McLeod will seek the country's first gold medal at the meet when he compete in the final this afternoon.
McLeod, who has run a world-leading 12.90 seconds this year, has been assigned lane four for the event, which is set for 3:30 pm. local time.
Another Jamaican, Hansle Parchment, an Olympic bronze medallist over the distance, will also line up in the final.
He will run in lane 8.
Before the 110m hurdles final, Yohan Blake will look to shake off his fourth place finish in the 100 metres as he competes in the first round heats of the men's 200-metres.
He will run out of lane six in heat one.
The other Jamaicans contesting the men's 200 metres heats are Rasheed Dwyer, who will run in lane eight in the second heat, and Olympic bronze medallist, Warren Weir, who will run in lane eight in heat five.
See full schedule here: World Champs - Monday
ATHLETES' PROFILES
Name: Omar McLeod
Date of Birth: April 25, 1994
Events: 110m hurdles
Season's Best: 100m-10.16; personal best: 100m - 9.99 and 110m hurdles -12.97
School: Kingston College and Manchester High
Accolades: 2016 Olympic Games 110m hurdles champion and three-time NCAA champion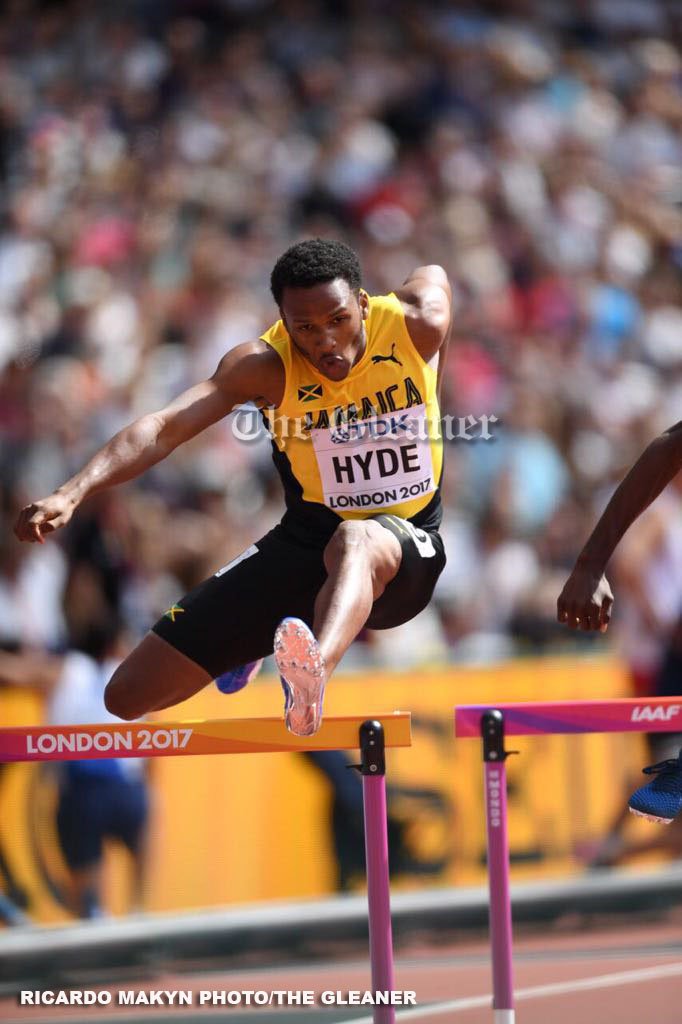 Name: Jaheel Hyde
Date of Birth: February 02, 1997
Event: 400m hurdle
Season's Best: 400mH- 48:52; Personal Best: 400mH- 48:52
School: Wolmer's Boys High
Coach: Bertland Cameron
Track Club: Cameron Blazers
Accolades: Two-time World Junior 400m champion and World Youth 110m Hurdles champion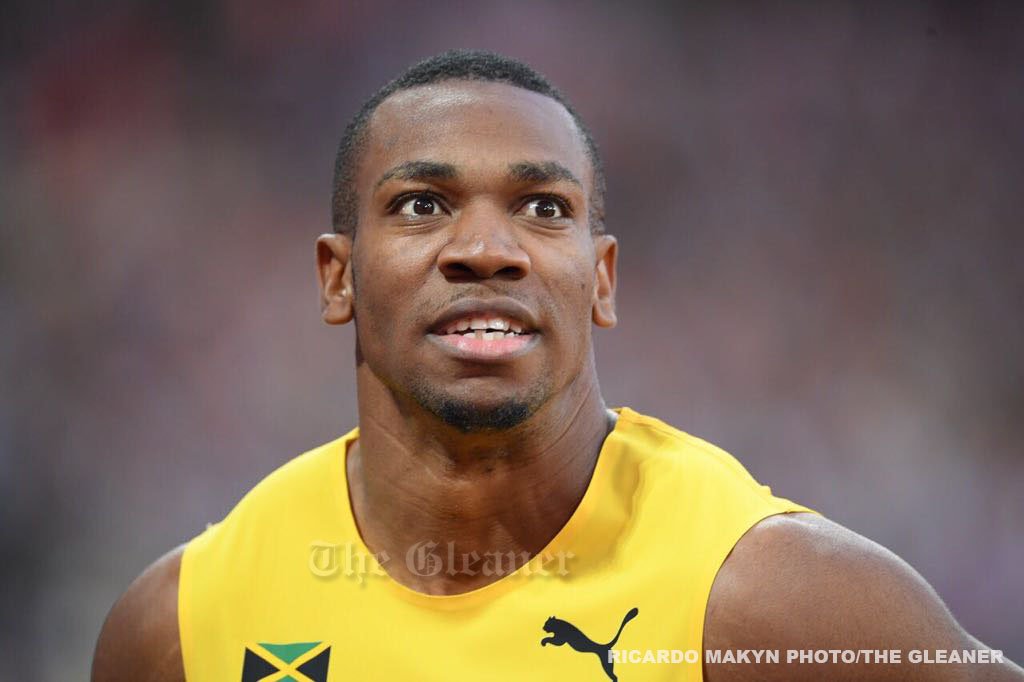 Name: Yohan Blake
Date of Birth: December 26, 1989
Events: 100m, 200m and 400m
Seasonal Best: 100m- 9.93 and 400m: 47.42; personal Best: 100m: 9.69-200m- 19.26 and 400m-46.32
School: St. Jago High
Coach: Glen Mills
Track Club: Racers Track Club
Accolades: 2011 World 100m champion, 2012 Olympic Games 100m and 200m silver medallist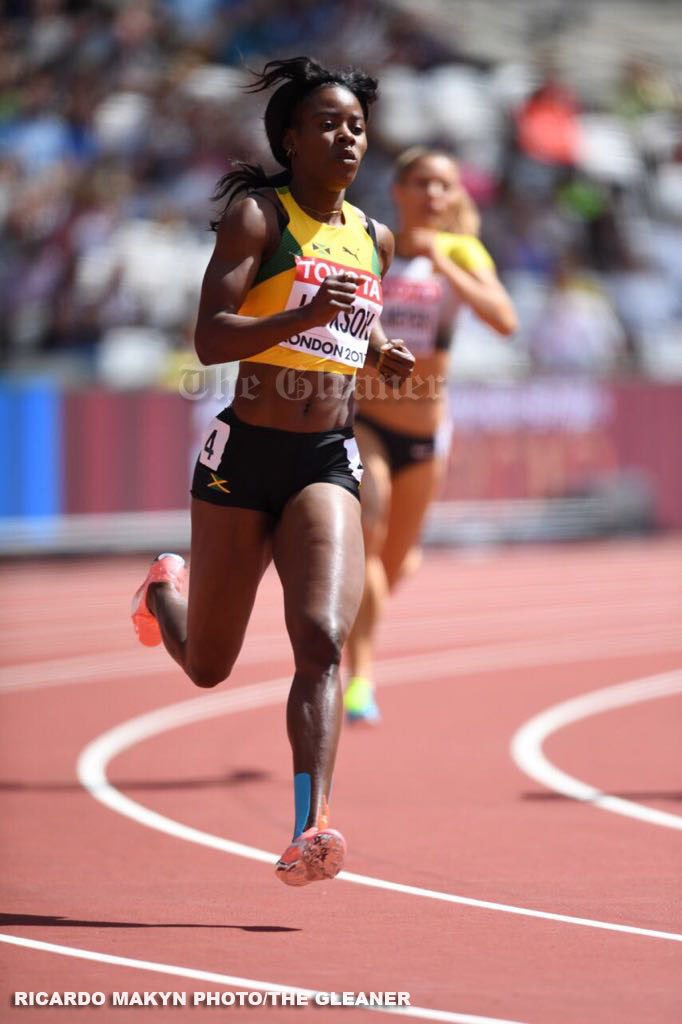 Name: Shericka Jackson
Date of Birth: July 16, 1994
Event: 400m
Seasonal best: 51.06; personal best: 49.83
School: Vere Technical High
​Coach: Stephen Francis
Track Club: MVP
Accolades: 2016 Olympic Games 400m bronze medallist, World Championships bronze medallist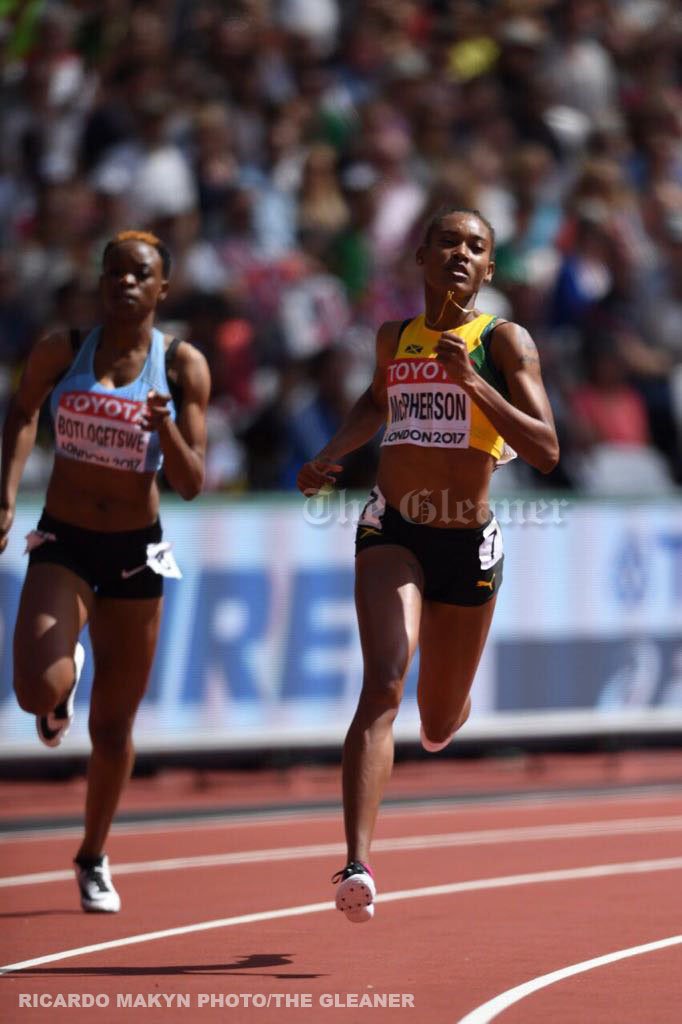 Name: Stephenie McPherson
Date of Birth: November 25, 1988
Events: 400m, 4x400 relay
Seasonal best: 400m- 51.45; personal best: 400m-49.92
School: Mountain Grace High
Coach: Stephen Francis
Track Club: MVP
Accolades: Two-time Diamond League winner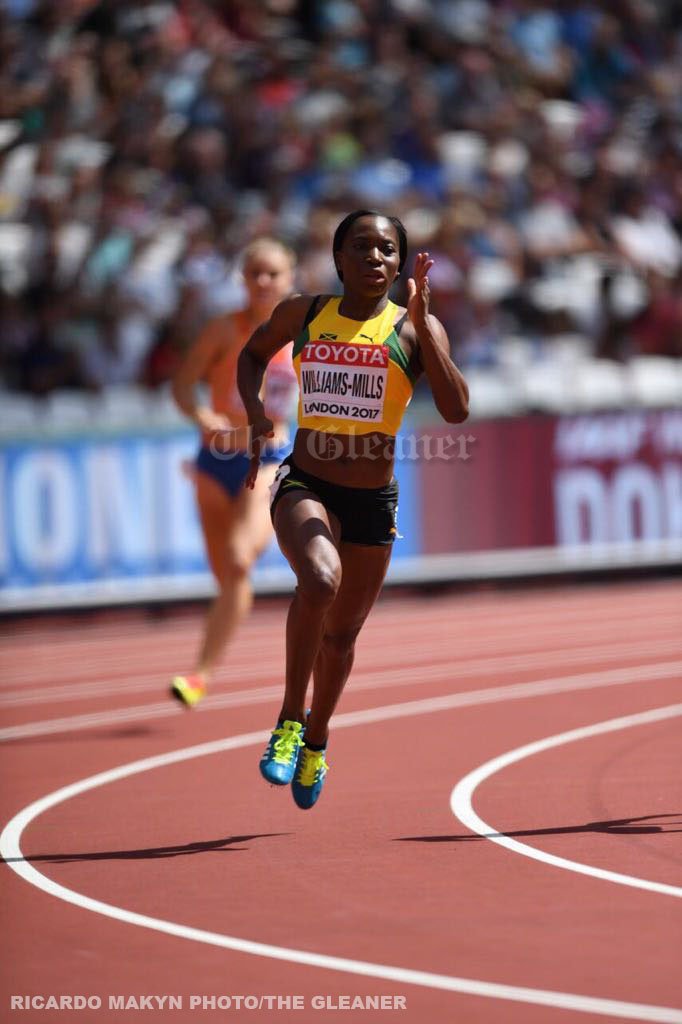 Name: Novlene Williams Mills
Date of Birth: April 26, 1982
Event: 400m
Season's best: 50.54; personal best: 49.63
School: Ferncourt High
Accolade: Many-time national champion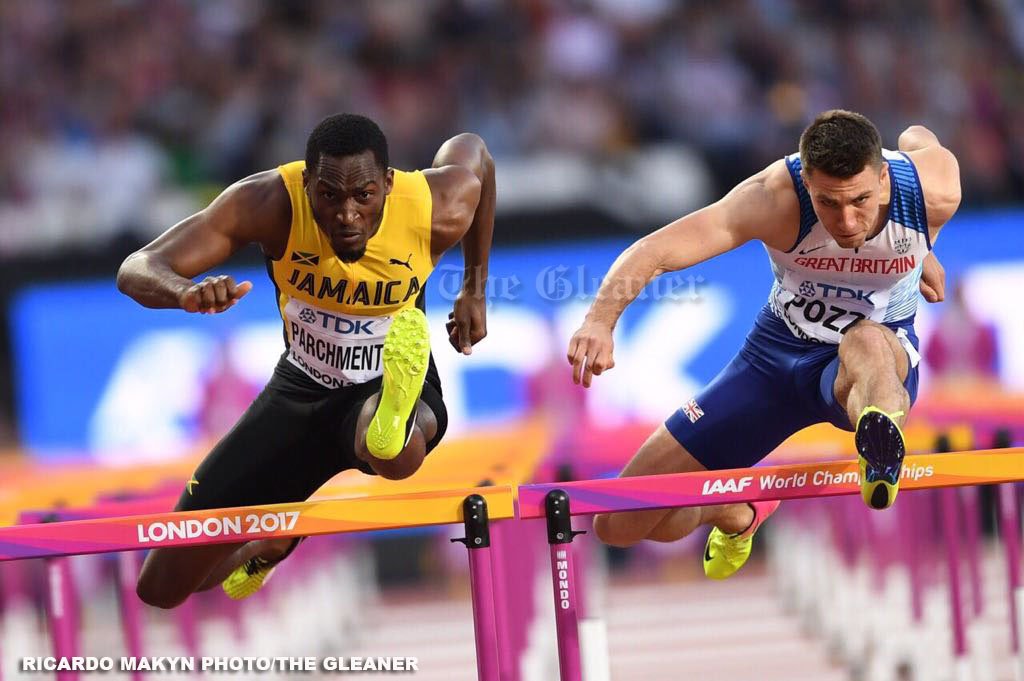 Name: Hansle Parchment
Date of Birth: June 17, 1990
Event: 110m hurdles
Season's best: 13.19; personal best: 12.94
Schools: Morant Bay High and Kingston College
Coach: Fitz Coleman
Accolade: Olympic Games Bronze medallist and World University Games champion
Name: Clive Pullen
Date of Birth: October 18, 1994
Event: Triple Jump
Season's best: 16.83; personal best: 16.90
School: Kingston College
Accolades: Two-time national champion

Name: Rasheed Dwyer
Date of Birth: January 29, 1989
Event: 200m
Season's best: 20.11; personal best: 19.80
School: Camperdown High
Coach: Maurice Wilson
Track Club: Sprintec Track Club
Accolades: Commonwealth Games 200m champion, Pan American Games 200m Silver medallist

Name: Warren Weir
Date of Birth: October 21, 1989
Event: 200m
Season's best: 20.18; personal best: 19:79
School: Calabar High
Coach: Glen Mills
Track Club: Racers Track Club
Accolades: 2013 World Championships 200m Silver medallist, Olympic Games bronze medallist and two-time World Relays gold medallist
Name: Rhonda Whyte
Date of Birth: November 6, 1990
Event: 400m and 400m hurdles
Season's best: 400m - 52.93 and 400m hurdles - 54.29; personal best: 400m -53.07 and 400m hurdles -54.29
Coach: Maurice Wilson
Track Club: Sprintec Track Club
Accolades: 2017 National 400m Hurdles champion
Name: Chris-Ann Gordon
Date of Birth: September 18, 1994
Event: 400m
Season's best: 50.13; personal best: 50.13
School: Holmwood Technical High
Accolades: 2017 NCAA Division 1 400m champion, Pan American Games Silver medallist