#ReturnToLondon: Women through to 4x400, men fail to progress
Published:

Saturday | August 12, 2017 | 12:00 AM
Jamaica's women are through to Sunday's final of the 4x400 metres relay at the 16th IAAF World Championships in London.
The team of Anastasia Le-Roy, Chrisann Gordon, Anneisha McLaughlin-Whilby and Stephenie-Ann McPherson was dominant in heat two putting day light between themselves and nearest challengers, Nigeria.
The Jamaicans who led from the first baton exchange, stopped the clock at 3:23.64 seconds to register a season's best and place first.
However, the American women are ranked first heading into the final, having clocked a world leading 3:21.66 seconds in heat one.
On the male side, It was a dream turned nightmare for the Jamaicans having led the race for two full legs.
Despite registering a season's best 3:01.98 seconds, the team of Peter Matthews, Steven Gayle, Jamari Rose and Rusheen McDonald placed fourth in heat one.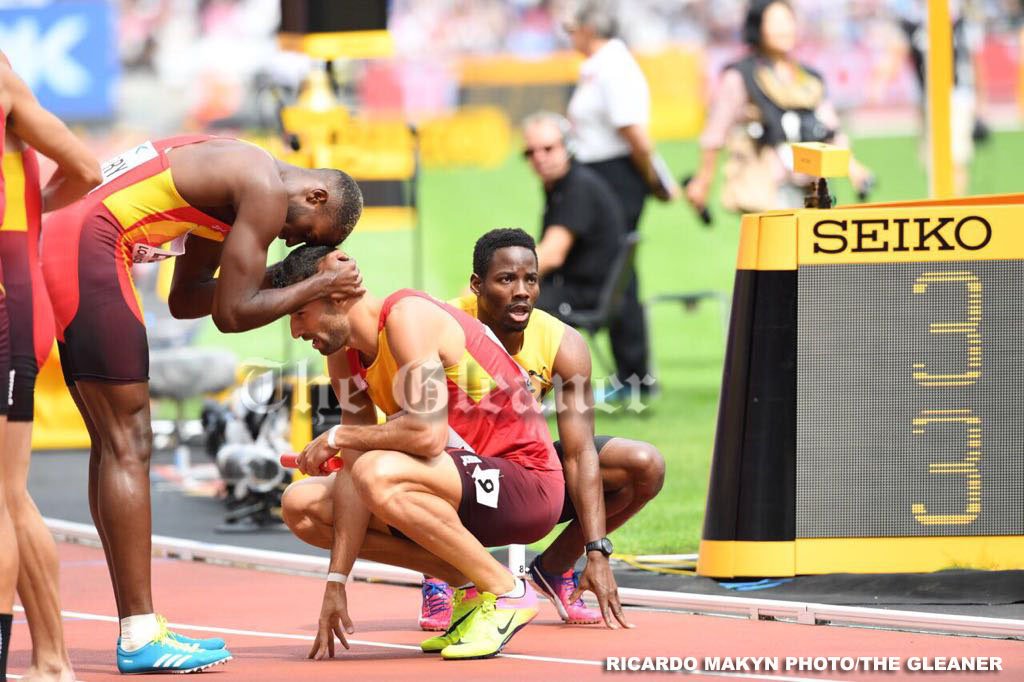 Having received the baton marginally behind the Spanish athlete, anchor McDonald faded into fourth with 20 or so metres to the end.
Spain won that heat in 3:01.72 seconds.
In heat two, the American males set a world leading 2:59.23 seconds to top the rankings heading into the final.
Of note, individual finalists Demish Gaye and current national champion Nathon Allen, did not feature in the Jamaican line-up for the heats.
Name: Stephenie Ann McPherson
Date of Birth: November 25, 1988
Events: 400m, 4x400 relay
Seasonal best: 400m- 51.45; personal best: 400m-49.92
School: Mountain Grace High
Coach: Stephen Francis
Track Club: MVP
Accolades: Two-time Diamond League winner
Name: Chrisann Gordon
Date of Birth: September 18, 1994
Event: 400m
Season's best: 50.13; personal best: 50.13
School: Holmwood Technical High
Accolades: 2017 NCAA Division 1 400m champion, Pan American Games Silver medallist
Name: Anastasia Le-Roy
Date of Birth: September 11, 1987
Event: 400m
Personal best: 50.84 seconds
Name: Anneisha McLaughlin- Whilby
Date of Birth: January 6, 1986
Event: 400m
Personal best: 50.76 seconds
Season best: 50.76 seconds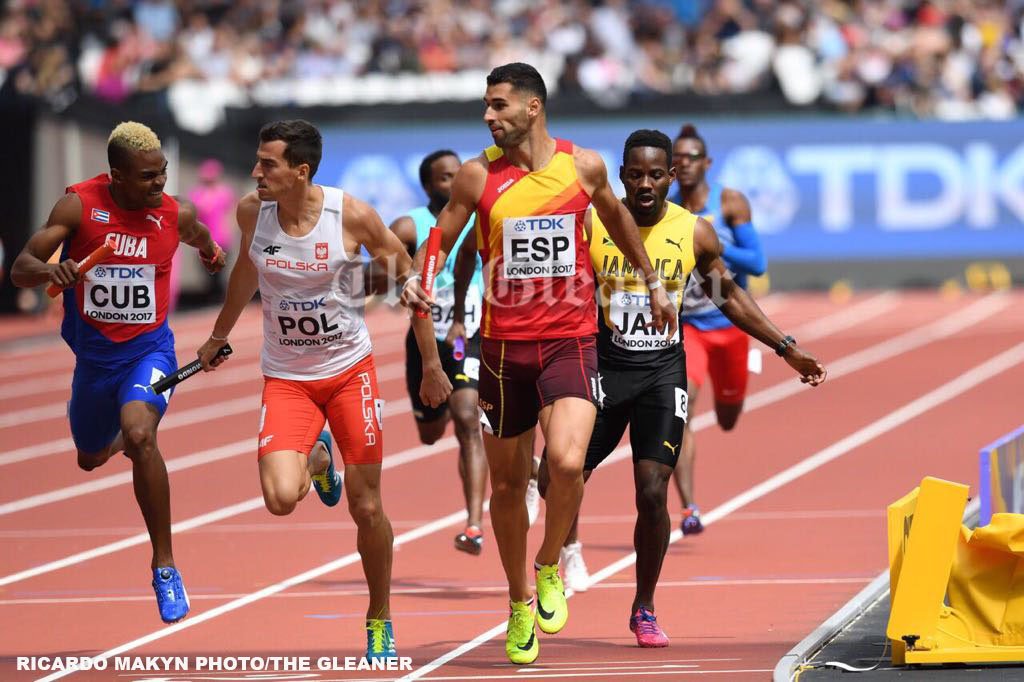 Name: Rusheen McDonald
Date of Birth: August 17, 1992
Personal best: 43.93 seconds
Event: 400m
Name: Steven Gayle
Date of Birth: March 19, 1994
Event: 400m
Personal best: 44.99 seconds
Season's best: 44.99 seconds
Name: Peter Matthews
Date of Birth: November 13, 1989
Event: 400m
Name: Jamari Rose
Date of Birth: 1995
Event: 400m
Personal best: 45.68 seconds
Season's best: 45.68