BEIJING, CHINA:
Usain Bolt, the world's fastest man and 14-time World and Olympic gold medalist has returned to the Bird's Nest Stadium in a confident mood ahead of the 15th IAAF World Championships.
There had been concern over Bolt's shape for the World Championship in recent months, especially since America's Justin Gatlin appears to be in top form, winning every race he has run.
But at a PUMA-Jamaica Athletics Administrative Association press conference in Beijing Thursday, Bolt declared that he was looking forward to competing.
"Beijing was where it all started for me at the Olympic Games in 2008, I have great memories of this city and the stadium. It's great to be back here, I'm looking forward to getting on the track on Saturday," he said.
He also said he has been training hard these past few weeks to put himself in the best possible condition to run well and defend titles over the next week.
"Everyone knows that the Championships are the most important for me. That is what I train for. The one-off races are important but the medals and titles are given out at the Championships. My racing season wasn't ideal this year but I have great confidence in my coach and his ability to get me into shape at the right time."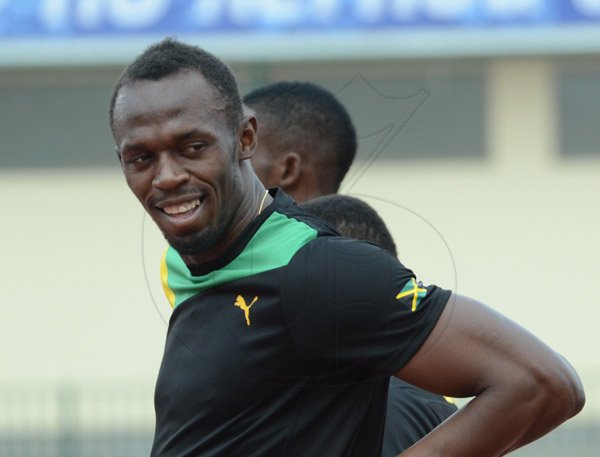 Bolt continued, saying he doesn't think people realise sometimes how much work goes in to getting conditioning an athlete to compete on the world stage.
"It's a lot of hours on the track and in the weights room. It sometimes looks easy on the track but there is a lot of hard work done behind the scenes to get there," he said.
Bolt has worked closely with PUMA for more than a decade, with the Global Sports brand equipping him with running and training wear.
Recently, PUMA introduced the IGNITE Runner and XT training shoes that Bolt wears when training on the track and in the gym.