Palm Springs, California:
BRT WEEKENDERS who turned out for the J'Ouvert Breakfast Party, revelled without hesitation in the 103°F heat in Palm Springs, a city in the Sonoran Desert of southern California.
Temperatures were so high that persons at the event who were doused with water hoses, found themselves dry soon after, as they bubbled in the heat and jumped to the soca and dancehall rhythms, with Spice's Indicator seeing some females putting aside their cups to jiggle their posteriors.
Some persons wasted no time in representing where they were from as they eagerly waved their national flags - Jamaica, Trinidad, Belize, Haiti and the Virgin Islands, to name a few - as they pranced around the venue to a performance by Circles singer, Kerwin Du Bois from Trinidad, who live-streamed his well-received performance on Instagram.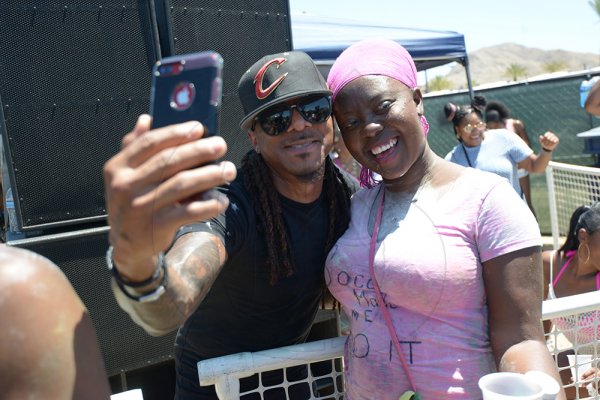 Here are some of the highlights.