Local government debate heartening - Schmidt
Published:

Thursday | November 17, 2016 | 11:52 AM
Deputy chair of the Jamaica Debates Commission, Brian Schmidt says the tone set in last night's local government debate was refreshing.
His comment was made against the recent contentious US election campaign which resulted in fiery debates between Hillary Clinton and Donald Trump.
READ: #LocalGovtDebate: Direct Election Of All Mayors Not On The Agenda
Schmidt says the exchange of pleasantries between local government minister Desmond McKenzie and Mayor of Kingston, Angella Brown Burke was especially heartening.
Deputy Chair of the Jamaica Debates Commission, Brian Schmidt
IN PHOTO: Mayor of Kingston Angella Brown Burke responding to questions at the political debates. Also in photo are Everton Fisher (left) and Donovan Mitchell - Gladstone Taylor photo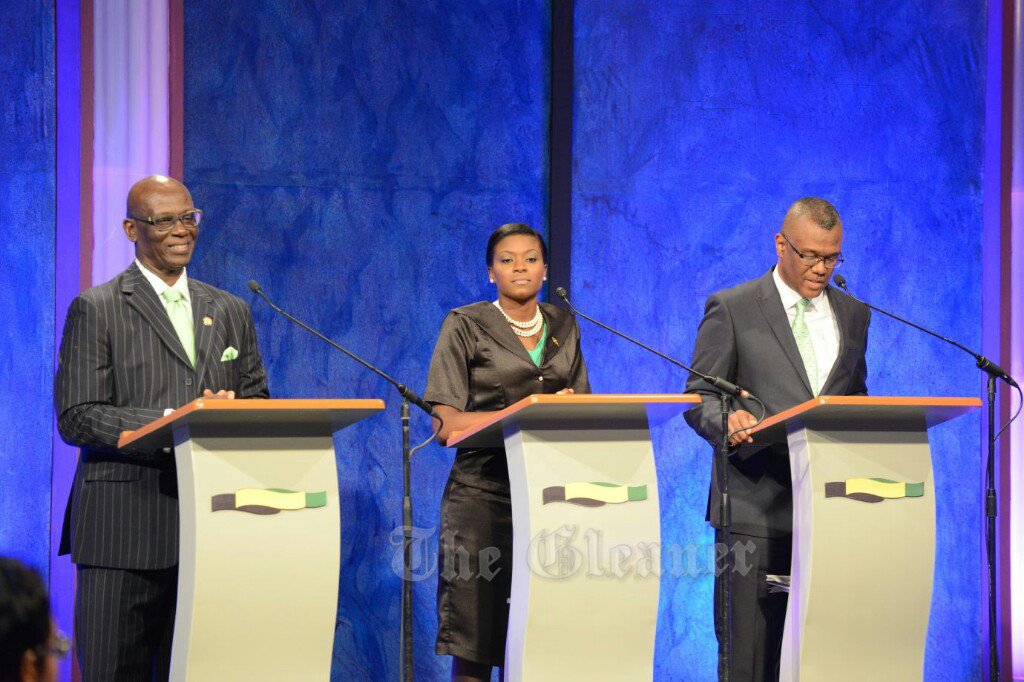 IN PHOTO: JLP debaters (from left) Desmond McKenzie, Kenisha Allen, Charles Sinclair.