#LocalGovtDebate: Flashback ... What they said last week
Published:

Wednesday | November 23, 2016 | 3:26 PM
All is set for the second Local Government debate scheduled for 9 o'clock tonight at the Creative Production and Training Centre in Kingston.
The debate will be carried live on radio and television and will focus on local government issues.
TEAM JLP
Senator Delroy Williams
St Mary Councillor Richard Creary
St Catherine Councillor Kerencia Morrison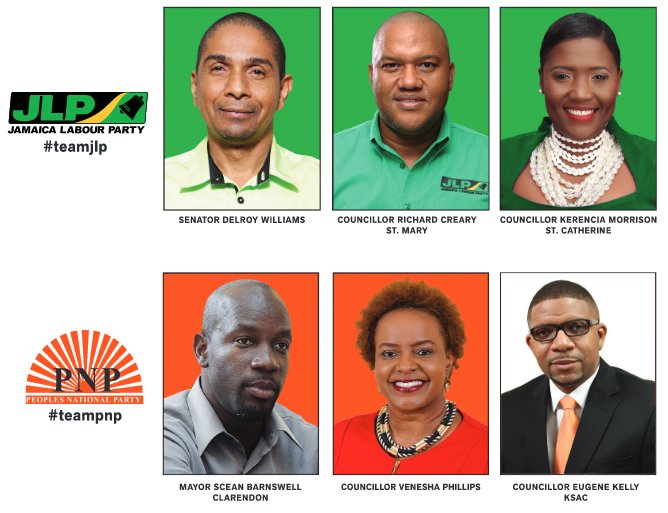 TEAM PNP
May Pen Mayor Scean Barnswell
KSAC Councillor Venesha Phillips
KSAC Councillor Eugene Kelly
Last week's debate featured policy issues.
Here's a look at what they said then: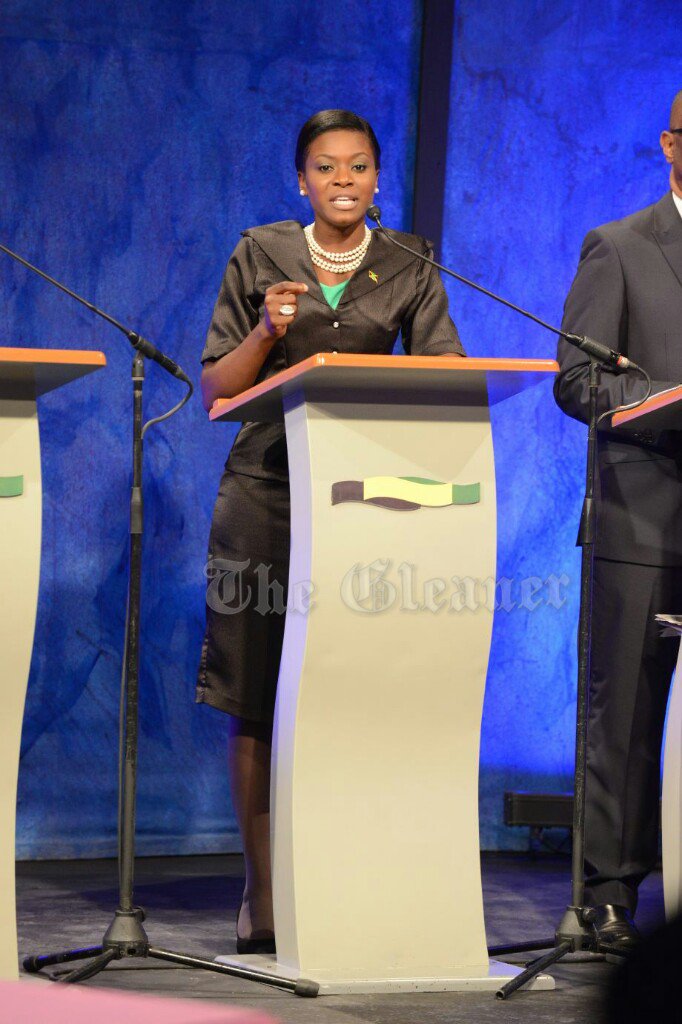 IN PHOTO: Kenisha Allen
Performance
Kenisha Allen (JLP) - They mayor of Kingston and St. Andrew seem to take this debate a bit personal. Given your attitude and behaviour, I think Damion Crawford was correct when he said that your influence does not go further than St. William Grant Park. Kingston is a disgrace under your tenure.
Angella Brown Burke (PNP) - Are you suggesting to me that it is only the PNP councillors that are not performing? What is shocking is that the JLP would come here tonight and pretend that they have individuals, all of whom are performing. Whoever they are, if you have not seen them, don't vote for them.
Corruption
Charles Sinclair (JLP) - I just want to declare that the PNP has been the most corrupt administration in the history of the Caribbean.
Everton Fisher (PNP) - Whatever audit is being done I challenge people to go back as far as they can and audit previous councils and administrations. The PNP does not condone corruption in anyway shape or form.
Kenisha Allen (JLP) - The JLP is serious about ridding the parish councils of corruption. We believe in transparency, we believe in accountability, we believe in seriously governing the business of the people of Jamaica at the local level. Mayor, Brown Burke you have received $45 million dollars prior to the coming of the rain associated with hurricane Matthew. What happened to Marcus Garvey drive? Flooded, it's a disgrace.
Donovan Mitchell (PNP) - Jamaica, the PNP has never condoned corruption neither in local government or central government. We have put in place processes and mechanisms that will help to stop corruption. Every year, every single local authority is audited by its Ministry. Each council has an internal auditor.
Public Health
Kenisha Allen (JLP) - Portmore has consistently supported the PNP and in return what do they get? Mosquito infestation. Now every single Jamaican, Pormore, I am speaking to you, if a mosquito has ever bitten you in your life, do not vote for the PNP! Avoid the PNP.
Everton Fisher (PNP) - It is all so very sad that we seem to want to politicise health. We cannot at this time in our nation's history be talking about JLP or PNP mosquito. Do not let this debate on health become a political one.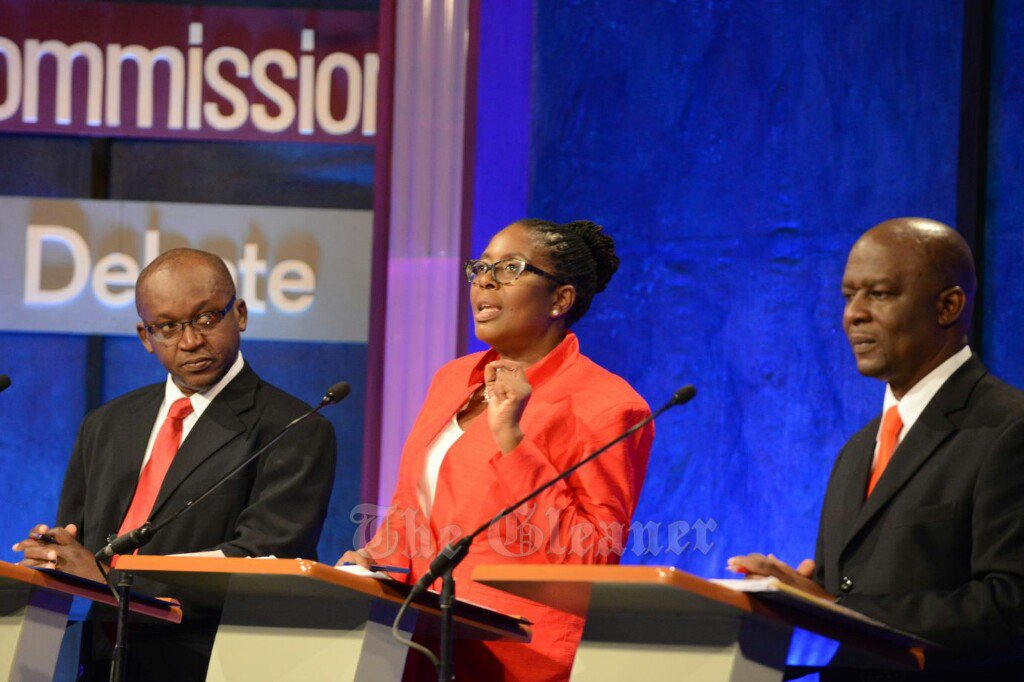 IN PHOTO: Everton Fisher, Angella Brown Burke, Donovan Mitchell
Funding
Angella Brown Burke (PNP) - For a number of years, there has been a systematic disinvestment in our local authorities. When functions are moved from the local authority, placed in central government, all the resources affiliated with that are also moved, we see that had failed.
Desmond McKenzie (JLP) - Between February 2011 and February 2016, over $20 billion of Parochial Revenue Fund has been pumped into the municipal corporations, over $7 billion from the municipal corporations' own source of revenue plus an additional $35 billion from property taxes. This money has not been used in an effective way.
Residential settlements
Charles Sinclair (JLP) - Many of those informal settlements in St. James have been regularized. Titles have been made available. We have seen significant improvement under the Jamaica Labour Party. Since 2012, under the PNP administration we have seen no improvement in St James communities in respect to development and making titles available.
Donovan Mitchell (PNP) - Local Government by itself cannot just give away a piece of land and say go and use it. The Minister knows that even if local government has one little piece of land, the process by which you can sell or give away that land will take years.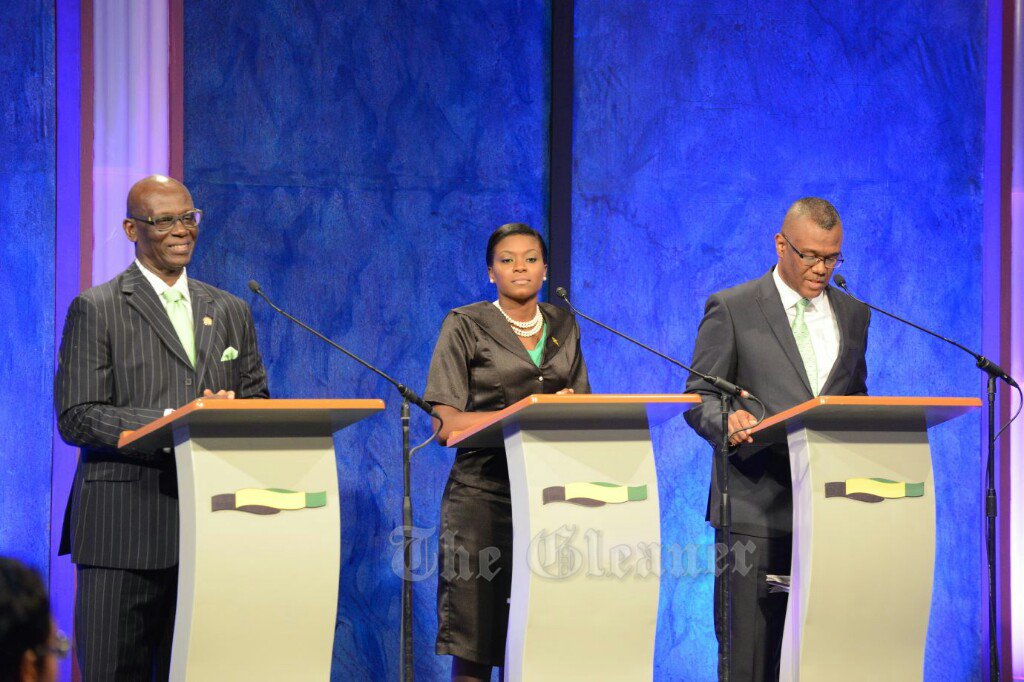 IN PHOTO: Desmond McKenzie, Kenisha Allen, Charles Sinclair
Gender Equality
Kenisha Allen (JLP) - The JLP believes in qualified people. We believe in gender equality. Once you're qualified to serve, your gender should not be something that is placed on the table. I want to be elected because I've demonstrated that I can effectively carry out my duty.
Angella Brown Burke (PNP) - The PNP is clear that we need to ensure that we encourage the participation of women in politics, whether gender quotas ... and also when they come, ensure they have the support needed to succeed.
Street lighting
Angella Brown Burke (PNP) - Street lighting has always been a vexed issue. The truth is, we need a new arrangement. Having street lights working is important as we all know the level of crime.
Desmond McKenzie (JLP) - The crisis in the country that exists now with the street light situation has been thrown wide open because of a decision that was taken and the then Minister of Local Government did not raise a finger objecting to the decision that his government took. The country presently does not know how many lights are in the country.
Garbage Collection
Desmond McKenzie (JLP) - There has been a breakdown in the garbage collection right across the country. The existing fleet of the NSWMA is very old. There was failure on the part of the PNP to bring in the new trucks.
Kenisha Allen (JLP) - The JLP in dealing with garbage in Jamaica is entering into what is called waste to energy, we are ensuring that the waste becomes something of economic benefit to the people of Jamaica.
Donovan Mitchell (PNP) - Solid waste does not rest in the parish council. Under the PNP we did a lot to deal with the garbage in spite of the tight fiscal policies created by the IMF.