Fly Jamaica plane damaged by Caribbean Airlines plane at airport
Published:

Tuesday | November 29, 2016 | 2:16 PM
The Jamaica Civil Aviation Authority has confirmed that a Caribbean Airlines aircraft collided with a Fly Jamaica airplane in Guyana this morning.
The director general of authority Nari Williams Singh says the collision happened when the Caribbean Airlines jet was preparing for takeoff.
JCAA Director General, Nari Williams-Singh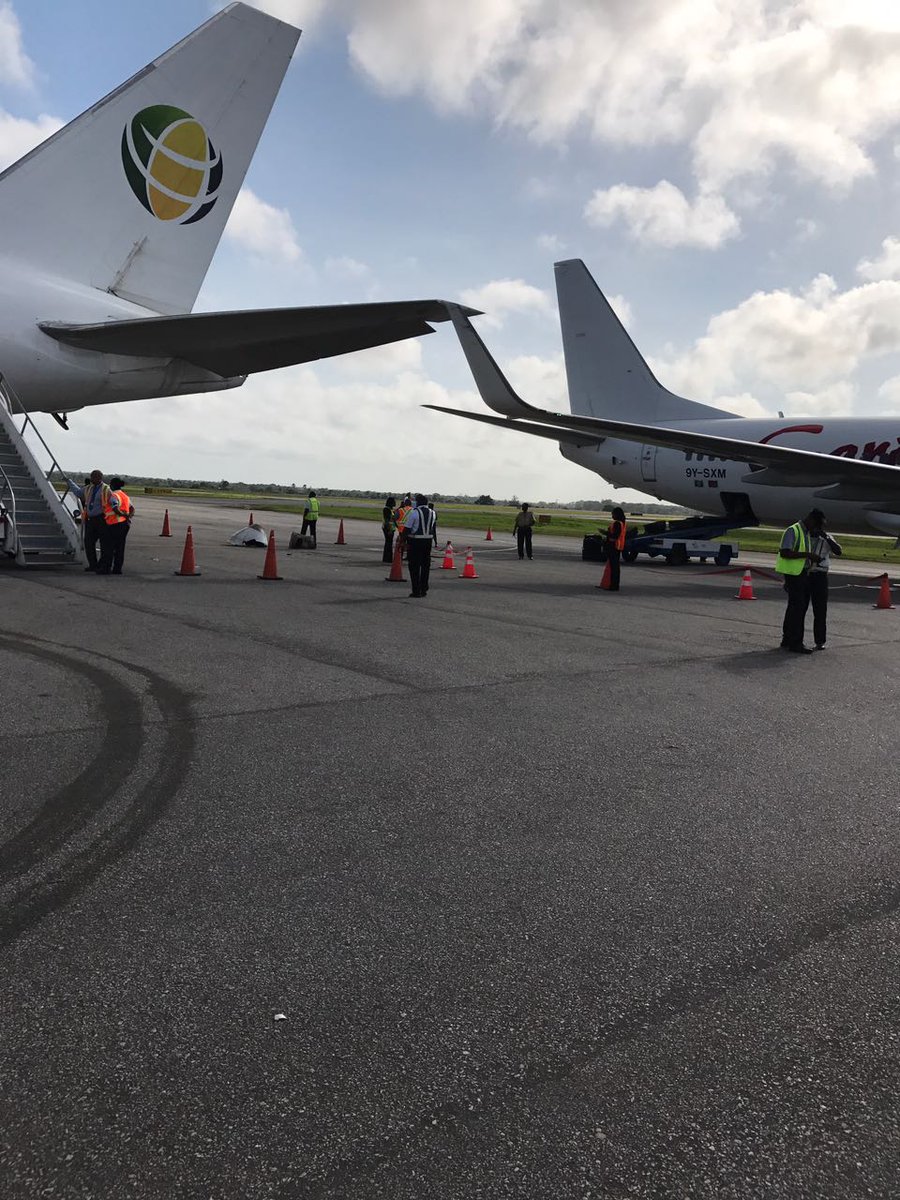 Pictures show that a section of the rear of the Fly Jamaica aircraft damage as well as the wing of the Caribbean Airlines flight
However, Williams-Singh says there were no immediate reports of injuries resulting from the crash.