IMF releases first review assessment, endorses shift from direct to indirect taxes
Published:

Tuesday | April 18, 2017 | 2:52 PM
Jovan Johnson, Staff Reporter
The Executive Board of the International Monetary Fund (IMF) has released its first review of Jamaica's Stand-By Arrangement with the Fund endorsing the Government's move from direct to indirect tax as a positive sign.
The IMF says programme implementation remains strong under the programme, with sustained positive gross domestic product (GDP) growth.
The Fund also says the ongoing revenue-neutral rebalancing from direct to indirect taxes, designed around the principles of fairness, progressivity and efficiency, will further expand the tax base and work incentives.
The has said its move to lift the personal income tax threshold to $1.5 million, effective April 1, is part of the move towards more indirect taxes.
To fill the gap, caused by giving up income taxes, the government announced a $13.5 billion tax package.
However, the parliamentary opposition has been scathing in its criticism of the new taxes imposed by the government.

IN PHOTO: Opposition Leader Dr Peter Phillips
The Opposition Leader, Dr Peter Phillips, has branded the Government's decision to increase the tax threshold as a scam saying it was designed to take from the poor to give to the rich.
The Opposition has raised particular concern about the increased tax on fuel, implementation of the higher property tax valuation and the introduction of general consumption tax on group health insurance.
But the IMF board says significantly higher budget allocation for social spending will help insulate Jamaica's poor and vulnerable from the impact of the rebalancing to indirect taxes.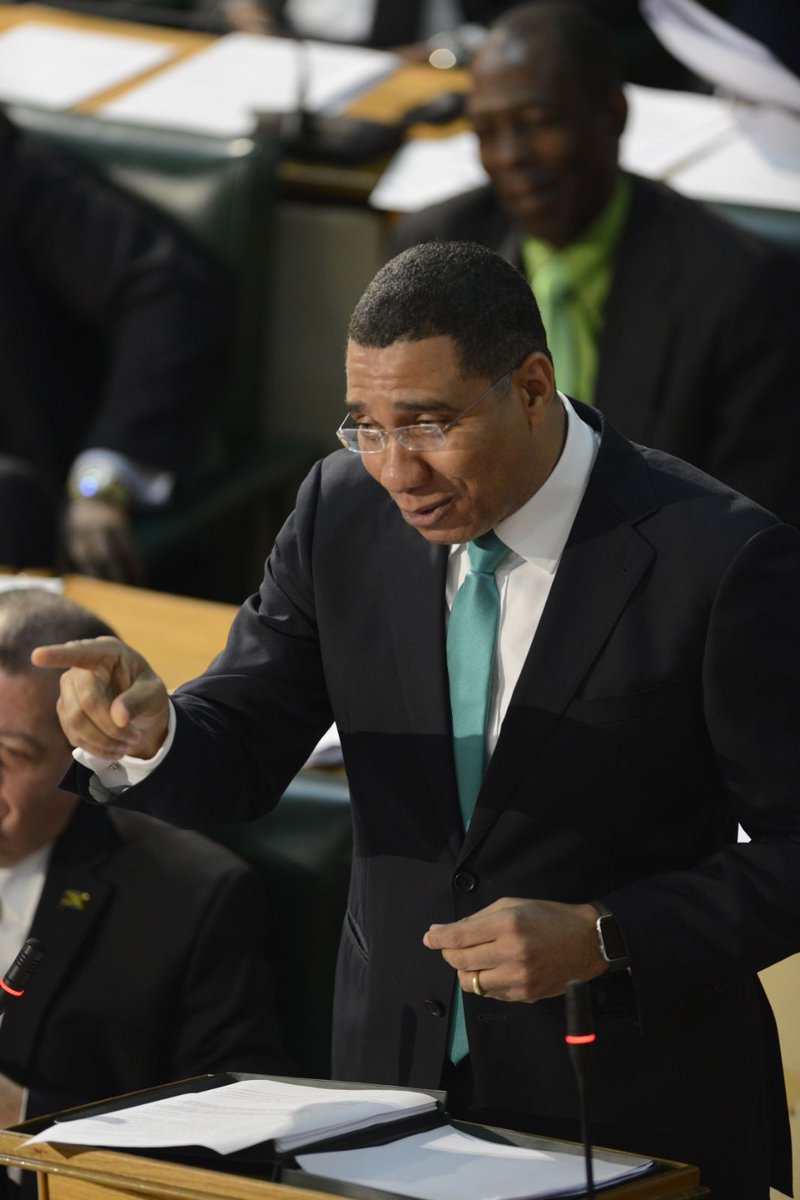 IN PHOTO: Prime Minister Andrew Holness has insisted that the shift from direct to indirect taxes is appropriate
It says implementation of the graduation strategy of the Programme for Advancement through Health and Education (PATH) later this year will help reallocate resources to the neediest families.
The IMF's executive board completed its review on April 14.
The 36-month Stand-By Arrangement with a total access of about US$1.63 billion was approved by the IMF's Executive Board on November 11, 2016.
The government continues to view the arrangement as precautionary, saying it is an insurance policy against unforeseen external economic shocks.