Andre De Grasse out of World Championships after suffering hamstring strain
Published:

Wednesday | August 2, 2017 | 12:00 AM
Andre Lowe, Sports Editor
LONDON, England:
Canadian sprinter Andre De Grasse will miss the IAAF World Championships in London after suffering a grade two hamstring strain on Monday. 
Agent Paul Doyle confirmed to The Gleaner that the Olympic 100m bronze and 200m silver medal winner suffered the injury during his last training session, while he was practising his starts.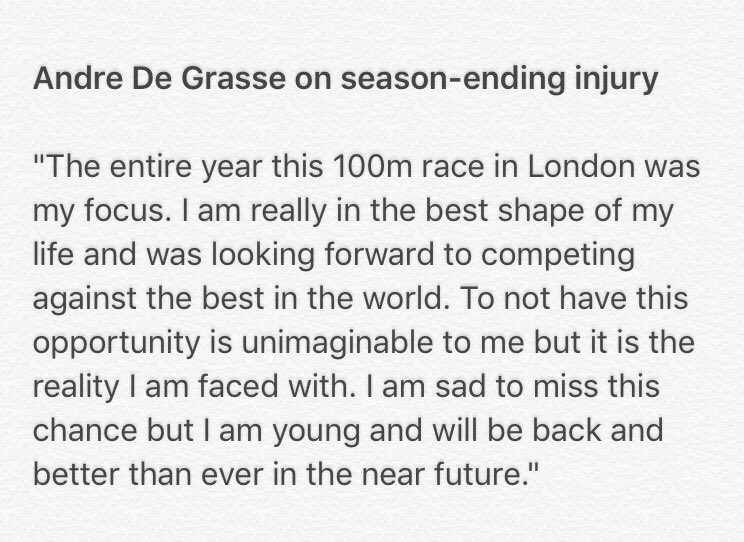 "I can confirm that Andre (de Grasse) is out for the remainder of the season," Doyle told The Gleaner on Wednesday. 
De Grasse, who won bronze in the 100m at the last World Championships in Beijing in 2015 was expected to challenge Jamaican Usain Bolt for the 100m gold medal on Saturday night here.