Three more COVID cases increase total to 72
Published:

Sunday | April 12, 2020 | 12:00 AM
The total number of confirmed COVID-19 cases in Jamaica has now increased to 72 after three more confirmed cases today.
Newest cases:
1. St Elizabeth male, 65, who had contact with tourists
2. Kingston and St Andrew female, 53, a contact of a confirmed case.
3. St Ann male, 17, a contact of a confirmed case.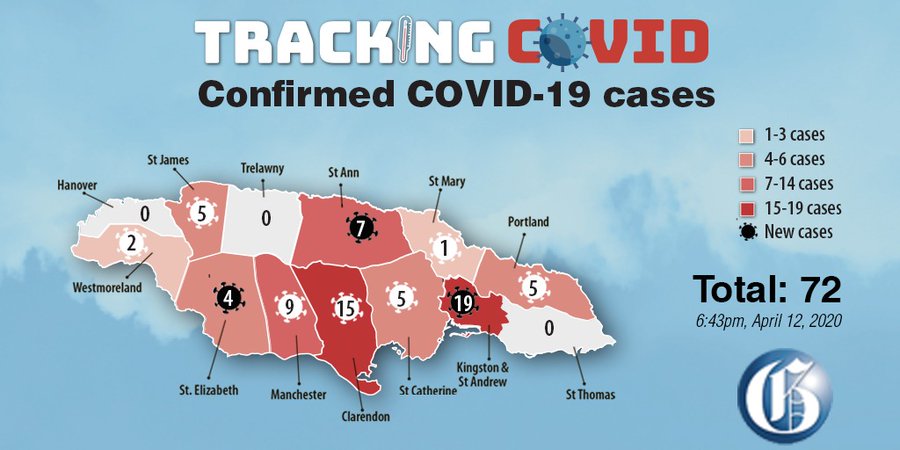 In the meantime, the health ministry said three more people have now recovered and have been released from the hospital.
This brings to 16, the number of people to have recovered.
The ministry said 70 patients remain in isolation while 22 are in quarantine at a government facility.
Case log
Imported – 31
Contacts of confirmed patients – 33
Local transmission – 6
Under investigation – 2
Follow The Gleaner on Twitter and Instagram @JamaicaGleaner and on Facebook @GleanerJamaica. Send us a message on WhatsApp at 1-876-499-0169 or email us @onlinefeedback@gleanerjm.com or editors@gleanerjm.com.