JUTC driver in Barbican crash may have fallen asleep
Published:

Thursday | August 13, 2015 | 12:00 AM
Jerome Reynolds
,
Staff Reporter
Chairman of the Jamaica Urban Transit Company (JUTC), Reverend Garnett Roper, says the driver involved in this morning's bus crash in Barbican, St Andrew may have fallen asleep behind the wheel.
Roper says the situation is still being assessed to determine the exact cause of the accident, which saw the bus crashing in a gully about 4:30 this morning.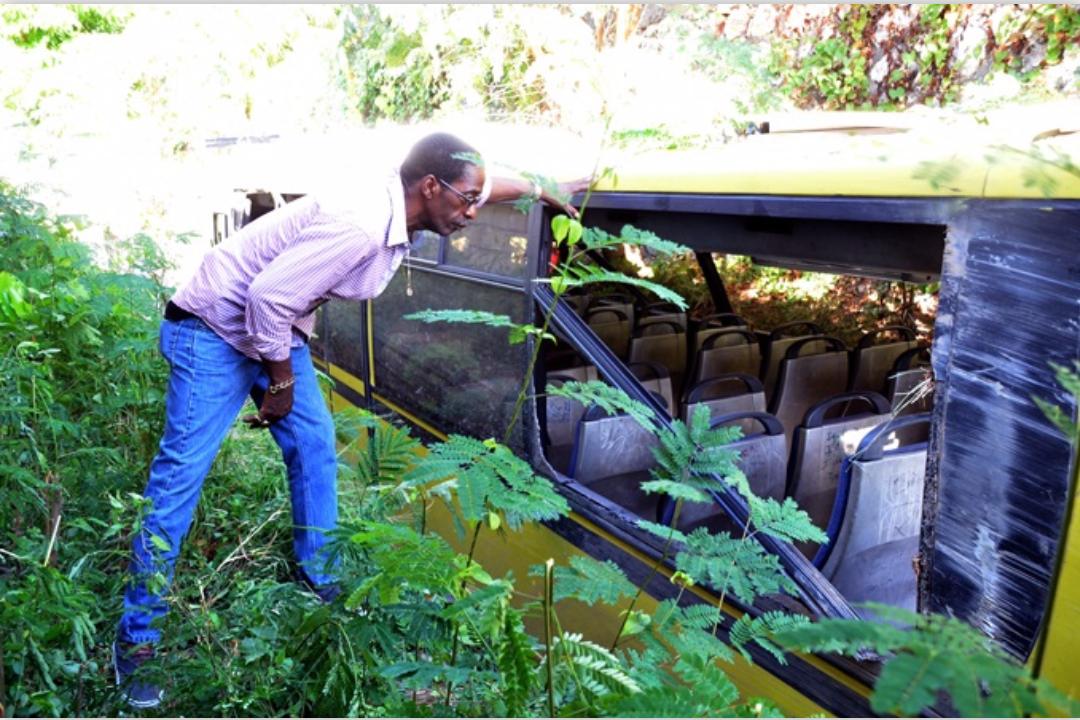 The JUTC chairman says the male driver who was assigned to pick up workers was alone at the time of the crash.
According to Roper, a preliminary assessment has indicated that while travelling along the roadway the driver made a bad turn which saw him crashing into an embankment and down a gully.
JUTC Chairman, Reverend Garnett Roper
The JUTC chairman says the driver was given medical attention and his injures are not considered life-threatening.
This is the second crash this week involving a JUTC driver.
READ: Vendor killed in JUTC bus crash in downtown Kingston
On Monday, a JUTC bus mowed down several people and killed a slippers vendor along West Parade in downtown, Kingston.