The heat alone was awful - Wisynco employee distraught after major fire
Published:

Thursday | May 26, 2016 | 6:57 PM
Damion Mitchell, Editor - Radio & Online
At 4 o'clock Thursday afternoon while employees of the Wisynco Group were winding down their workday, a fire alarm went off.
One employee who works at the corporate offices at the Lakes Pen, St Catherine property said she and her co-workers scurried outside to the assemble point only to see a massive blaze at the warehouse which sprawls out on the property.
"The heat alone was awful," she said, asking to remain anonymous as she was not authorised to speak.
According to the employee, the fire started at the back of the warehouse.
"It just spread like wildfire," she said, noting that the warehouse usually contain polyethylene terephthalate bottles which, are flammable.
"It was traumatic," she said.
Another employee says several offices at the warehouse also went up in smoke but there were no injuries.
The chairman of the Wisynco group, William Mahfood, who is said to be overseas could not be immediately reached for comment.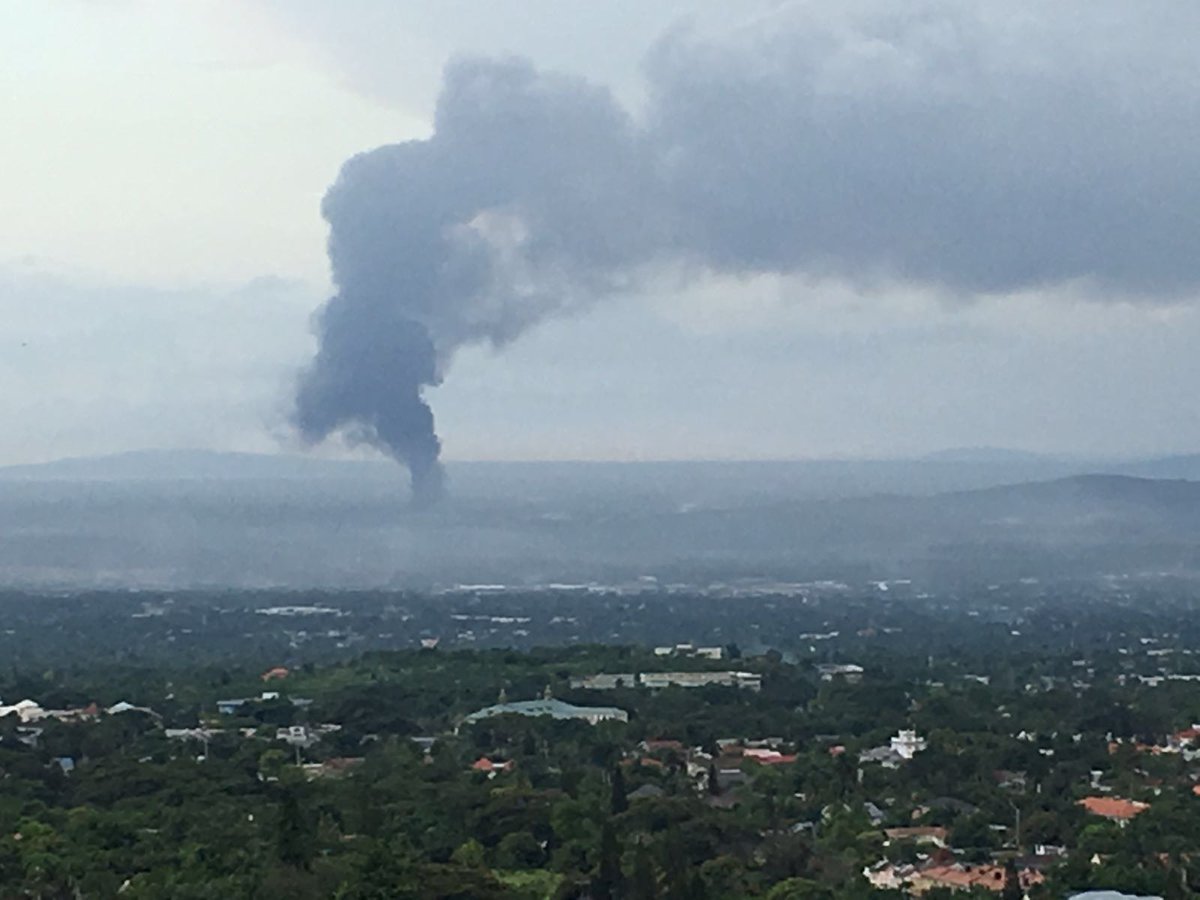 IN PHOTO: Thick smoke from the fire at the Wisynco warehouse as seen from the hills of St Andrew 
Late Thursday afternoon, Prime Minister Andrew Holness posted a tweet saying the Government is closely monitoring the situation at Wisynco.
"I have to  say thanks to the firefighters and all those who are assisting in dousing the flames," Holness said.
It's understood that up to 6 pm, two fire trucks had been battling the blaze.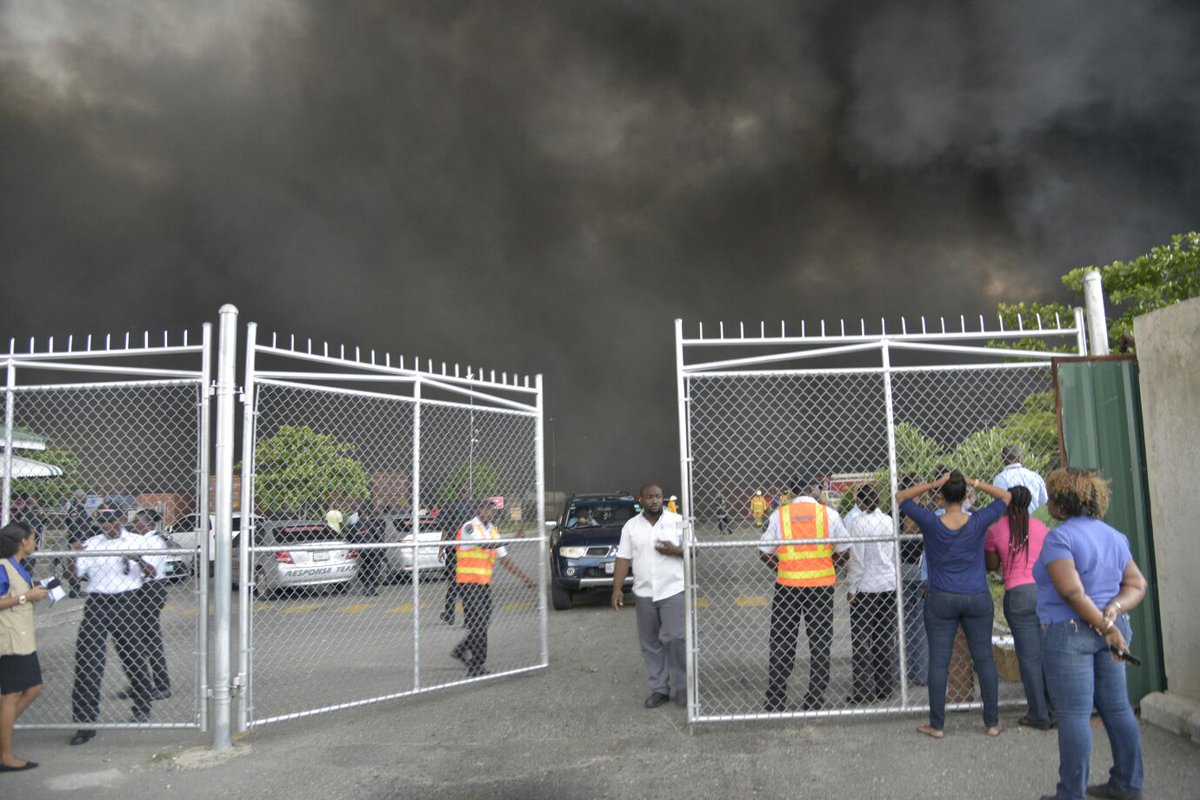 IN PHOTO: Security personnel restricting access to Wisynco following a major fire now on - Norman Grindley Photo
They reportedly emptied their loads and had left for refilling.
In the meantime, another worker says she is concerned about the jobs of some workers as the fire has no doubt dealt a massive blow to the company.