SECTORAL DEBATE: Gov't finalises plan to pay $5.4 billion streetlight bill
Published:

Wednesday | April 19, 2017 | 4:08 PM
Edmond Campbell, Parliamentary Reporter
Minister of Local and Community Development Desmond McKenzie says a plan has been devised to pay the $5.4 billion debt owed to Jamaica Public Service Company (JPS) for streetlights.
In his contribution to the Sectoral Debate in Gordon House, the seat of the nation's Parliament, McKenzie said his ministry paid little more than $1 billion to the JPS for the 2016/2017 financial year.
For the last fiscal year the bill for streetlights amounted to $2.88 billion.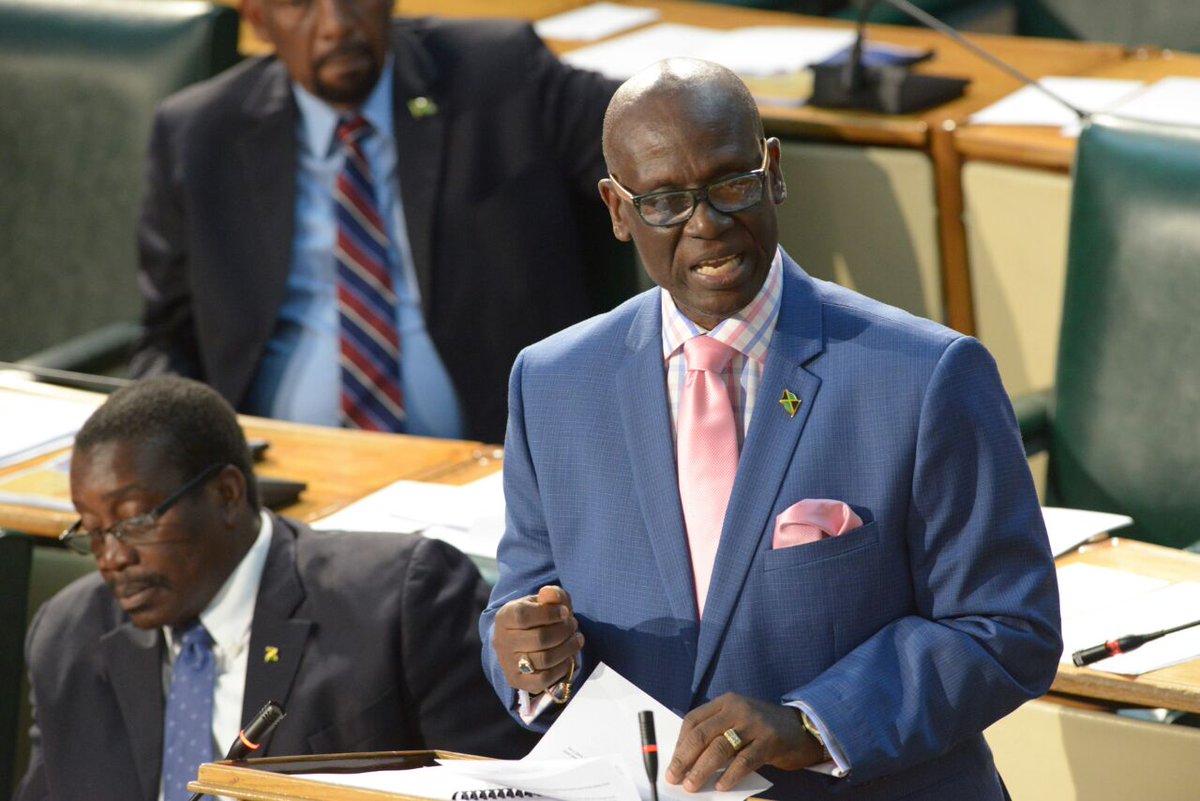 IN PHOTO: Desmond McKenzie
The local government minister told his parliamentary colleagues that the government had engaged the JPS in a series of discussions and they have a number of agreements.
It has been agreed that there will be improved communication between JPS and the municipalities.
The ministry has also committed to implementing the schedule for the Smart LED Streetlight System.
The schedule is specified in the Electricity Licence 2016.
According to McKenzie, the system will significantly reduce the national bill for streetlights, while improving the quality of public lighting across the country.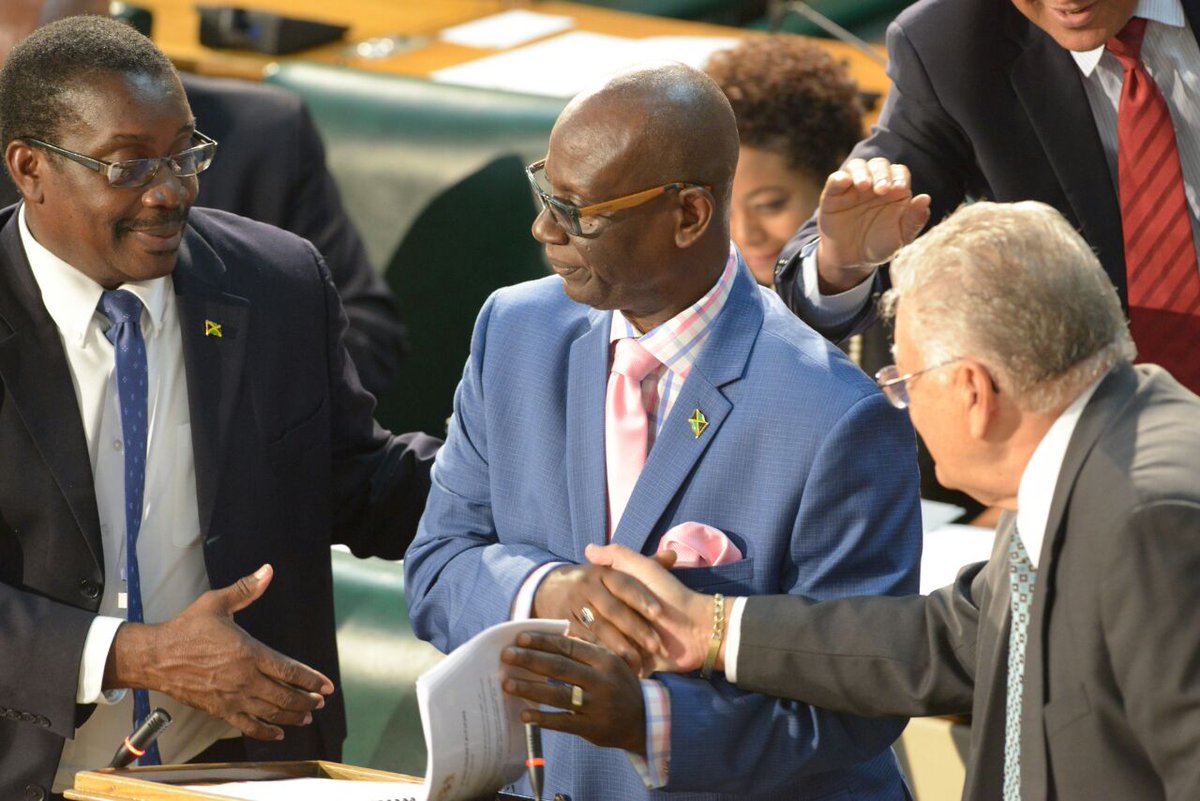 IN PHOTO: National Security Minister Robert Montague (left) and Karl Samuda (right) congratulate Desmond McKenzie
At the same time, he said the ministry will be working with the municipalities to carry out a comprehensive night audit of all streetlights. 
"This will end the question of the exact number of working streetlights across the country and provide employment for people at the same time," McKenzie declared.