1,500 to march against death penalty
Published:

Tuesday | February 26, 2019 | 12:00 AM
BRUSSELS, Belgium:
More than 1,500 abolitionists will take to the streets of Brussels, Belgium on Friday to march for an end to the death penalty in several countries.
The anti-death penalty advocates are in the European capital for the 7th World Congress Against the Death Penalty.
They say there continues to progress in the death penalty battle, but the job is far from over with 52 states or territories still carrying out capital punishment.
DEATH PENALTY BY THE NUMBERS:
106 abolitionist States for all crimes
States or territories where the death penalty is abolished
8 abolitionist states for ordinary crimes
States or territories where the death penalty is abolished unless there are exceptional circumstances
32 states with a moratorium on executions
States or territories where the death penalty is implemented but no executions have been carried out for at least 10 years and which did not oppose the latest UN resolution for a universal moratorium on executions
52 retentionist states
States or territories where the death penalty is implemented.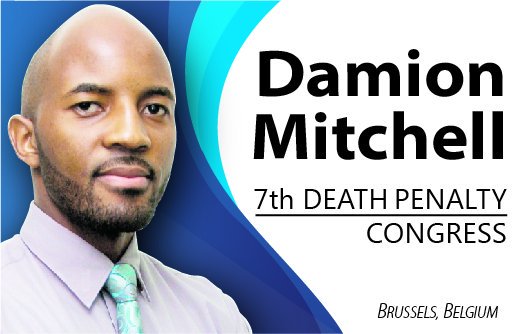 At a panel discussion Tuesday evening, attorneys championing the fight against the death penalty detailed their struggles in Indonesia, Nigeria, India and Pakistan.
"Sometimes the issue of justice becomes tied to the bureaucracy of access to resources," said attorney Maitreyi Misra of the National Law University in India.
She said some 396 people are now on death row in India, which carried out its last execution in 2015.
According to Misra, although there have been no executions in the past three years, prison conditions for death row inmates continue to pose a big problem as the convicts are denied the opportunity to work as well as access to mental health treatment.
Pakistan has also been seeing consistent reductions in the number of executions dropping from 322 in 2016 to 14 last year.
In addition, in the past five years, 85 per cent of death penalty convictions have been overturned.
However, that is little comfort for Sarah Belal, the executive director of Justice Project Pakistan.
"It doesn't mean anything until there is policy change on the books to reduce the number of crimes where there is the death penalty," she said.
Meanwhile, Sandra Babcock, the founding director of the Cornell Center on the Death Penalty say advocates are now seeing engage donors to fund litigation for their people on death row.
Babcock, and other advocates say it is very costly to keep bring challenges against the death penalty on behalf of convicts.
COMING TOMORROW: Eyes on countries mulling resurrecting death penalty