UPDATE: Emergency responders digging through rubble at collapsed hotel site
Published:

Tuesday | May 10, 2016 | 12:00 AM
Claudia Gardner, Assignment Coordinator
WESTERN BUREAU:
Fire and emergency medical personnel are still digging for possible survivors following the collapse of a section of a building at the Royalton hotel construction site in Negril, Hanover about 6 o'clock this morning.
It's uncertain how many workers were in the building at the time of the collapse.
District Officer of the Negril Fire Department, Glendon Cohall says heavy equipment has been brought in to remove large portions of the scaffolding which collapsed on top of the workmen.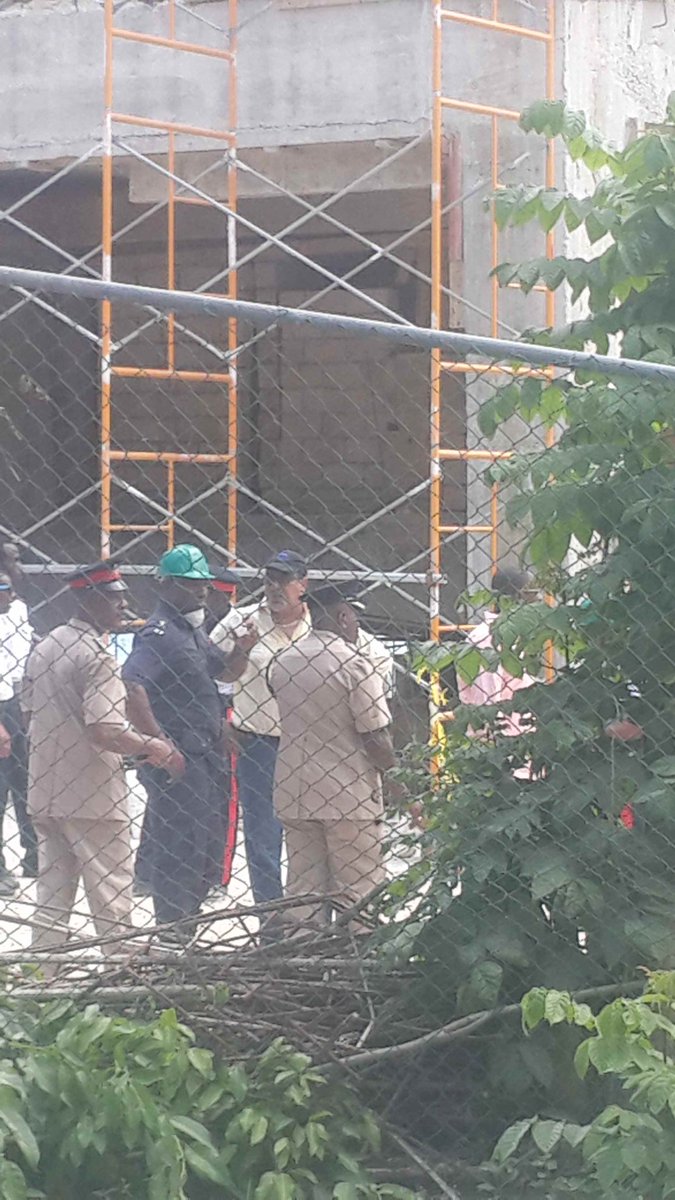 IN PHOTO: Dr Wykeham McNeill talking with police personnel at the hotel site - @Lgrandison photo
He says the fire department is still monitoring the situation and removing the rubble to ascertain whether other persons are beneath.
The Hanover Fire Department dug one worker from the rubble shortly after 7:00 this morning before handing over to the Negril Fire Department.
READ: Worker rescued, rushed to hospital after building collapses at Royalton construction site
Before the arrival of the emergency first responders, four other persons were rushed to the Savanna-la-Mar hospital.
Member of Parliament for Westmoreland Western, Dr Wykeham Mcniel visited the site this morning and commended the work of the first responders.
He says their quick action saved lives.