Retired Jamaica-born British high jumper Germaine Mason dies in bike crash
Published:

Thursday | April 20, 2017 | 12:00 AM
Retired Jamaica-born high jumper Germaine Mason has died in an early morning motorcycle crash along the Palisadoes main road in Kingston.
Mason was heading to Kingston when he lost control of the motor bike, crashed, and died on the spot.
Immediately after, several athletes arrived on the scene.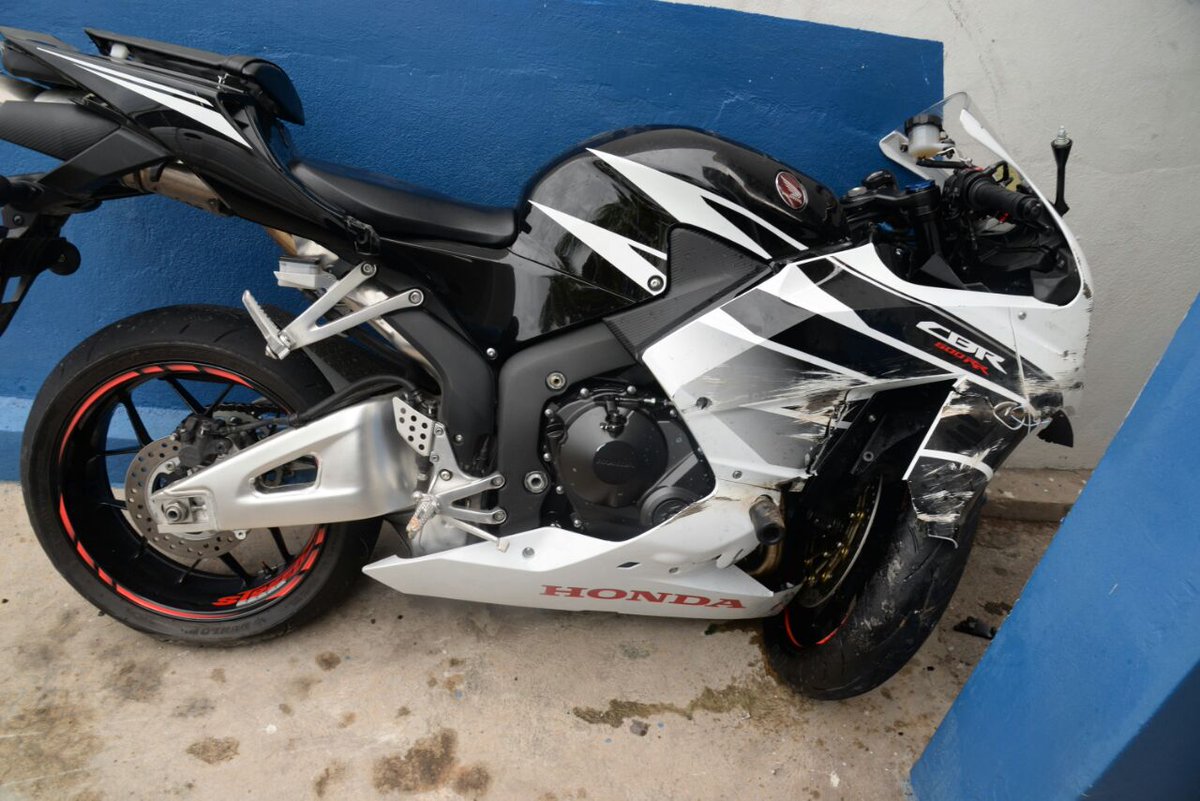 IN PHOTO: The bike on which Mason was riding when he crashed and died - Jermaine Barnaby photo
Among them were World and Olympic champion Usain Bolt, and multiple international medallist Michael Frater.
Mason is Jamaica's national record holder in the high jump event.
Before migrating to the UK, he trained with the Stephen Francis-coached MVP Track Club but in 2006, switched allegiance to represent Great Britain.
Two years later, Mason, competed at the 2008 Olympics in Beijing and won a silver medal for Great Britain in the high jump.
As the news emerged, Prime Minister Andrew Holness tweeted: "Our sincere condolences to the entire sporting fraternity."