UPDATE: Public schools disrupted as teachers fail to turn up
Published:

Monday | March 12, 2018 | 12:00 AM
There are early indications that public schools have been disrupted as teachers fail to report for duties as part of an islandwide protest over wages.
The teachers are upset about the unsettled wage negotiation with the Government and an insistence by the Finance Ministry that it cannot make a better offer.
The Government has proposed a six per cent increase for 2017-2018 and is going ahead to make the payments this month although the teachers have rejected it.
The Jamaica Teachers' Association says the decision is tantamount to union busting.
READ: Finance Minister says hiking taxes to pay for higher wages not an option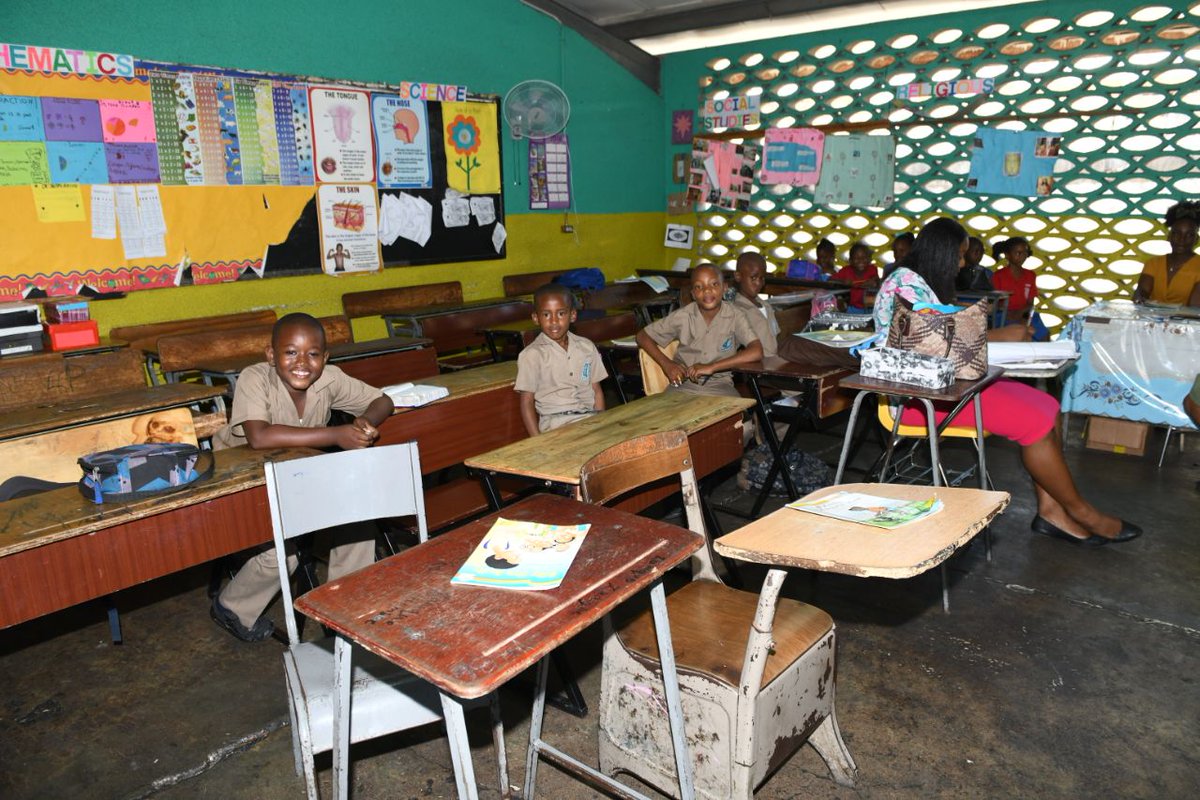 IN PHOTO: A low turnout of students at the Alpha Primary School in Kingston. In this classroom, a teacher sits at a student's desk with a few pupils from grades one and two.
Here are the reports received so far:
Kingston and St Andrew
*Only two teachers turned up at the Holy Childhood High School where parents have since been asked to pick up their children.
*Students of Jesse Ripoll Primary in Kingston.
St James
*At the Montego Bay Infant School, the largest early childhood facility in the English-speaking Caribbean, there was no teacher. It was a similar situation at the Corinaldi and *Barrack Road schools.
*Gates to the Chetwood Primary School locked.
Students of Anchovy Primary in St James sent home.
St Catherine
*Old Harbour High School 22 teachers absent, those present on go slow.
Clarendon
*Free Town Primary - only seven teachers out of 16 present
*Mitchell Town Primary - parents asked to pick up children
St Catherine
St Catherine, St Catherine Basic, Marlie Mount Primary - closed
We want to hear from you! Send us a message on WhatsApp at 1 (876) 449-0169, email us at editors@gleanerjm.com or onlinefeeback@gleanerjm.com.